Coronation Street actor Marc Anwar sacked over racist tweets against Indians
Offensive tweets come during period of high tension between India and Pakistan.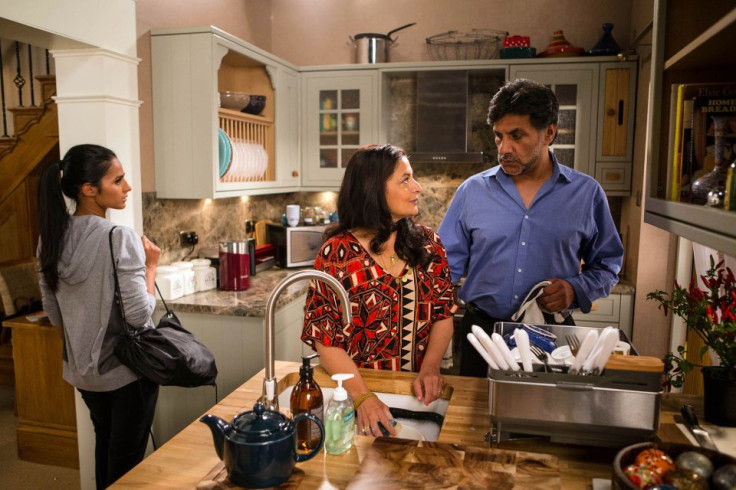 Coronation Street actor, Marc Anwar, 45, has been sacked for posting racist tweets which target Indians. The star referred to Indians as "b*****ds" and "p**s-drinking c**ts", according to the Sunday Mirror.
Anwar joined the show in 2014 and plays a gym boss. His character, Sharif Nazir, has recently been exposed as a cheat who has been having an affair his wife's long-term friend Sonia Rahman. The show's writers will now unexpectedly have to make changes and write Anwar out of the upcoming Christmas plot.
ITV said in a statement: "We are deeply shocked by the entirely unacceptable, racially offensive comments made on Twitter by Marc Anwar.
"We have talked to Marc and, as a consequence of his comments, he will not be returning to Coronation Street with immediate effect."
Pakistani-born Anwar wrote on his social media account, "its [sic] not what you say, but what you do".
Anwar also tweeted: "Why the F***k do #pakistaniartists want work in #f*** face #india, do you love money so much."
The comments come shortly after heightened tensions between India and Pakistan over the disputed territory of Kashmir. Last week, 17 Indian soldiers died after a raid attack on their camp.
The current prime minister of India, Narendra Modi, has held Pakistan accountable for the attack, labelling it a "terrorist state".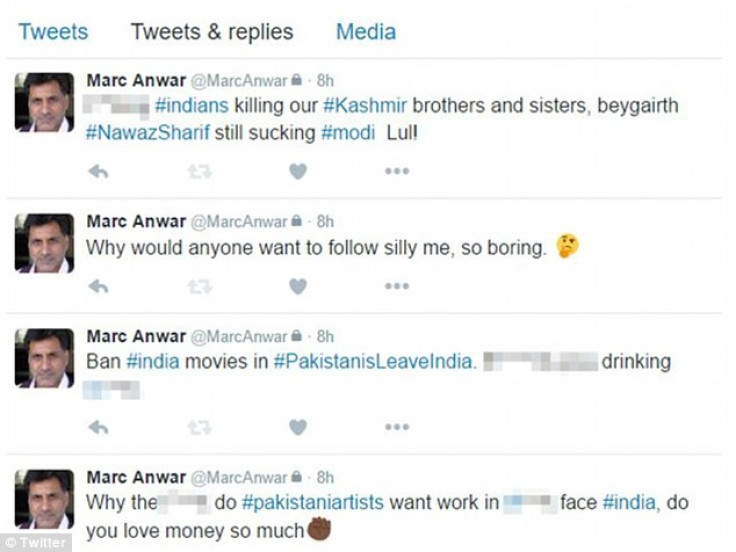 The Sunday Mirror informed ITV about the tweets and Anwar was sacked shortly after. Anwar's Twitter account is still active, but can no longer be viewed except by Twitter users who have permission to do so.
Anwar has appeared in other projects such as Captain Phillips and the 51st State.
Director of the charity Faith Matters, Fiyaz Mughal, told the Sunday Mirror: "It's unacceptable for anyone today to put material online that targets a segment of a population. You can't just blame a whole group of people for a conflict.
"Marc needs to reflect, and in a way retract what he said, and understand you can't go online and add fuel to the fire.
This is not the first time a Coronation Street actor has been sacked for inappropriate behaviour. In 2013 ITV also sacked actor Chris Fountain, who played Tommy Duckworth, for rapping in a YouTube video which advocated violence against women.
© Copyright IBTimes 2023. All rights reserved.