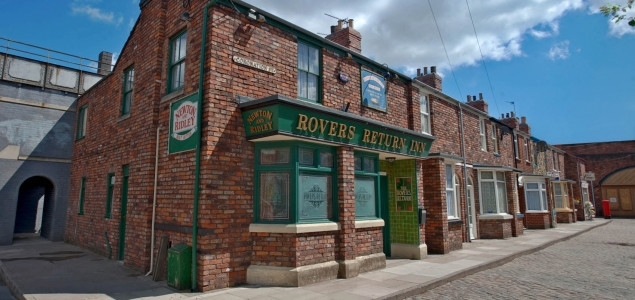 ITV's number one soap will be put to the challenge once again with Coronation Street set to air a live episode in celebration of the channel's 60th birthday. It is a huge landmark to be a part of and the cast has been rehearsing day and night over the past few weeks due to one storyline in particular expected to reach a dramatic climax.
Ahead of the broadcast, the IBTimes UK has rounded up what viewers can expect from the action-packed live episode...
When
The episode will air on ITV on Wednesday 23 September at 7.30pm and viewers are in for a treat as it will be a full one-hour broadcast. The main show will then be followed-up by a behind-the-scenes look at 10pm on ITV2, hosted by TV presenter Stephen Mulhern, and featuring interviews with cast members.
Storylines
It will be a sad day on the cobbles with long-serving cast member Craig Charles and his character Lloyd set to wave farewell after making his last appearance. Lloyd will be leaving with his partner Andrea but not before he gets locked in the cellar with Steve.
Watch the Coronation Street live episode trailer:
In the thick of the drama will be Callum Logan and the Platt family, who are desperately trying to avoid the drug dealer's extortion attempts for £20,000. Despite the dramatic central plot, Michael Le Vell who plays Kevin Webster, has revealed the episode will be heavily "character-driven". He told The Sun: "There is no big tram crash. No loads of action from firemen. This is going to be character-driven so a lot more words to say – that's the nervy bit."
Other subplots include Roy Cropper celebrating his 61st birthday with Cathy going to extra lengths to make his big day special, while Sally is left in a frenzy when Tim finds out about her kiss with Kevin. Unfortunately, Simon Gregson who plays Steve will not appear in the episode as he is currently on leave from the show due to "personal reasons".