Coronation Street fans are in for a big treat as Carla Connor returns to the soap around Christmas time, and brings a huge secret along with her.
Alison King, who plays Carla, left the show over a year ago and is now said to be back with an explosive storyline. As opposed to the former gritty businesswoman, she will return with a more subdued version of her previous self.
"This is a different Carla because of the secret she is keeping so the next few months we will see a more vulnerable Carla who needs her family and friends more than she ever has before," the Mirror quoted King as saying.
It is at the request of her half-brother Aidan (Shayne Ward) that Carla decides to return home. Aidan asks his sister for help with the factory, which she refuses at first but later changes her mind.
"[Carla's] first reaction when he [Aidan] asks her to help him buy the factory is 'absolutely not'. She just isn't keen but then she starts thinking about family.
"Seeing him has made her realise she misses everyone and would like to see them and be with them at Christmas," King said.
Discussing the "secret" Carla is carrying, King said: "She is at a stage where she is starting to think about life and family but her secret is making her take stock. In the past two years she has acquired a family that she didn't know she had.
"Prior to that she was a bit of a lone wolf. She had people like Michelle around her but suddenly she had a family that she does really care about. They mean a lot to her."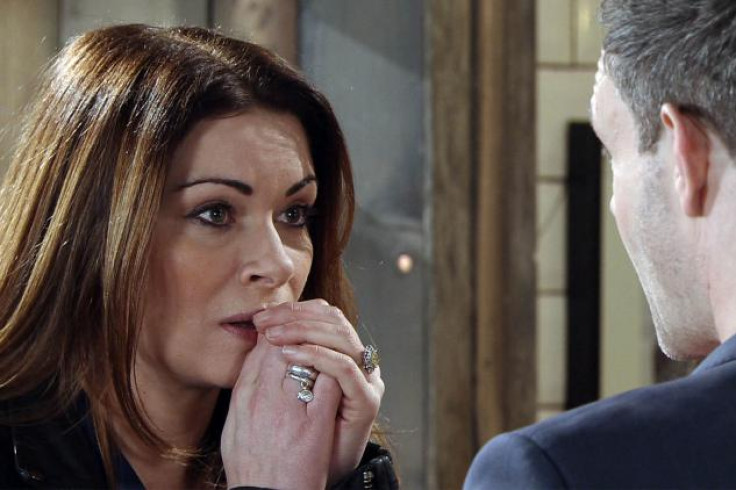 King will also see her character involved in a new love affair. But Carla will most likely have an ulterior motive behind the romance. "She is happy on her own for now, she is not looking for love. She is truly happy on her own but when she gets bored she quite likes to do things to take her mind off stuff," said King.
"There is someone she has a little fling with but she is a bit like a cat playing with a mouse. It is something to do, it is not a big romance, and she also has another agenda for setting her sights on this person," King said of her new love life in Corrie.
According to Digital Spy, the mystery man in question is Daniel Osbourne (Rob Mallard). Carla also shares a history with Daniel's brother Peter (Chris Gascoyne).
Corrie producer Kate Oates recently said of Daniel's new relationship: "I would encourage the viewers who are wrong-footed by it, in a way that they are uncomfortable with it, to think about what each character might be getting out of this little fling and it will hopefully make more sense."
Viewers will get to see Carla on screen from 22 December onwards.
"I got butterflies from excitement about seeing everyone but not from nerves.
"It was so lovely, like I had never been away and I was happy I made the decision to return."
Coronation Street continues tomorrow night at 7.30pm on ITV.