Coronation Street will set pulses racing in tonight's episode as things get steamy between Kate Connor and Rana Nazir, resulting in their first kiss.
It follows Rana's (Bhavna Limbachia) struggles dealing with her best pal Kate (Faye Brookes) dating Imogen. The pair fell out when the latter assumed that Rana – who is married to Zeedan Nazir (Qasim Akhtar) – was reacting in a homophobic manner.
Kate and Rana will make up after Kate splits up with Imogen, but will be shocked when Rana finally succumbs to her uncontrollable feelings and leans in for a kiss.
In an attempt to mask her new emotions from her husband, Rana tells hubby Zeedan that she wants to try for a baby. Tonight's episode will see an intoxicated Rana pitch up to Kate's flat out of the blue and kiss her, which will no doubt send viewers wild.
It remains to be seen how Kate will react when she realises that her married pal is actually falling in love with her and it's not just a crush.
The steamy scene comes after an explosive trailer for the ITV soap revealed Zeedan asking Rana to marry him properly in an official ceremony before their family and friends.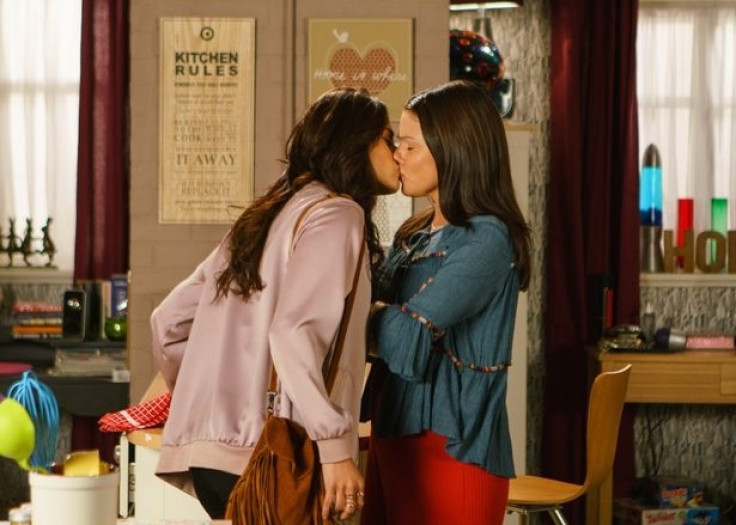 Though Kate has already stolen her heart, Rana says yes and kisses Zeedan, without addressing her new feelings for her female friend. Will Rana try and fight her emotions? Viewers will no doubt find out in forthcoming episodes.
Fans have already reacted to the storyline, with one person tweeting: "no no she's married can't Corrie have a normal happy couple " while someone else said: "I cannot wait for this to happen I've been shipping kana since forever and now rana is gonna give into her feelings #kana".
Elsewhere in the soap, writers are planning a horrific ordeal for Anna Windass in the lead-up to her exit, when she is left fearing for her life.
Paparazzi pictures have shown actress Debbie Rush hiding in the bushes during filming, before making a frantic phone call in a desperate bid for help. Anna becomes so panicked that she even finds herself asking schoolchildren for assistance after becoming scared for her life.
Coronation Street continues on ITV at 7.30pm and 8.30pm tonight (11 October).