There might be a Barlow bun in the oven as Tracy Barlow could be expecting a little one with Robert Preston. The revelation comes after another rocky patch between the pair that's mainly down to her ongoing animosity towards Carla Connor. Tracy (Kate Ford) has been enjoying her blackmailing escapades against Carla (Alison King) in secret, as she helps Robert take ownership of The Bistro without his knowledge. Give it a rest, love.
Her scheming will all go to pot when she confesses everything to Robert in scenes airing in early April. Tracy is overcome with jealousy when she spots Robert and Carla spending time together and ends up cornering her partner, warning that she's heard about their one-night stand from the start of the year. We're guessing Robert would quite happily let the ground swallow him up right now...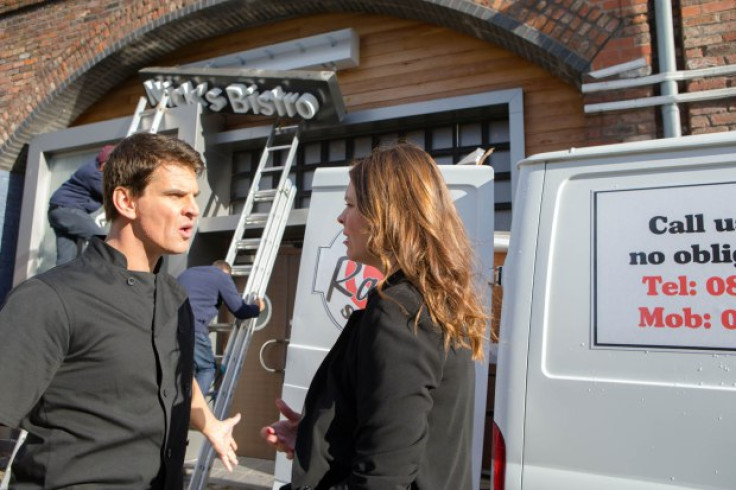 After dropping a series of bombshells on Robert, including admitting to torturing Carla and making her life a living hell for the past few months as a payback for their 'secret' fling, she reveals she might very well be pregnant with his child when he shows lack of interest in her. Ah, that old chestnut.
Not wanting to be tricked by Corrie's answer to Glenn Close in Fatal Attraction, Robert demands Tracy take a pregnancy test so he can find out if he's really going to be a father. This could get interesting.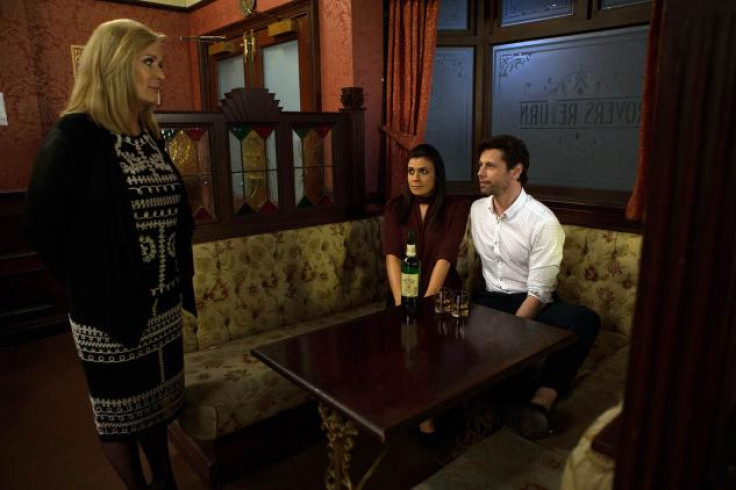 Elsewhere in the soap, Michelle (Kym Marsh) and Steve McDonald's (Simon Gregson) marriage could be in a slight pickle following a certain arrival on the cobbles. After returning from Spain to see Steve – who will be making a comeback to the show soon – Michelle meets a wedding client and is introduced to her fiancé, Will. But shock horror, Michelle and Will already know each other! That's right, because they were once boyfriend and girlfriend. Sheesh.
Naturally, the bride to be, Liz (Beverley Callard) is left shaking in her boots as she worries of the pair spending time together and beginning an affair. We think you might be on to something, Liz – tighten that leash.
And in spectacular timing, as always with Corrie, cracks start to appear for Michelle and Steve, with the latter choosing to remain is Spain while she's left slaving away with three businesses in the UK.
Coronation Street airs tonight at 7.30pm on ITV.