Claudette Hubbard has really put her foot in it this time. The busty killer has been revealed as a murderer, but now the innocent Patrick Trueman might be the latest victim of the Claudette massacre as he gets in the way of her and Vincent's struggle in an epic tragic twist.
Vincent isn't a happy bunny after hearing his mother Claudette confess that she killed his father Henry – and also orchestrated Arthur 'Fatboy' Chubb's grim death which saw him crushed in a car, resulting in one of Walford's most shocking bump-offs. Having realised his old girl is a total nutter, Vincent violently locked his hands around her throat – but Patrick intervened before he could finish her off.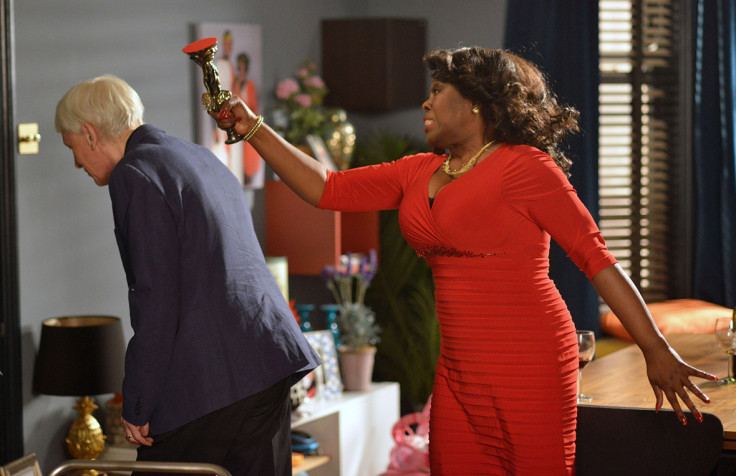 But what happens next is the real question. Viewers should brace themselves for another deadly situation to unfold during the week as the Hubbard clan get further entangled in their web of deceit. If Patrick digs out the truth, he's likely to be toast, judging by Claudette's habit of killing those who rub her up the wrong way.
She almost killed Gavin Sullivan to shut him up about her past as a prostitute, whacking him unconscious with a candlestick, all while wearing a very tight bodycon dress that distracted viewers with her well-endowed chest region.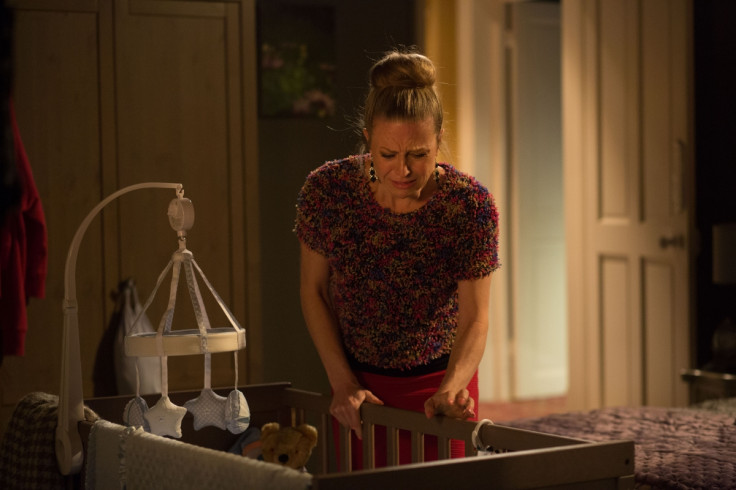 Elsewhere, Ollie Carter might have brain damage as he is rushed to hospital following a seizure. Doctors tell parents Mick and Linda that their son has a brain haemorrhage caused by a severe blow to the head – and a VT scan reveals he could be permanently brain damaged. Despite Linda telling Lee and Nancy that it is no one's fault, Mick will later admit to Shirley and Buster he believes his daughter is to blame for the tragic accident.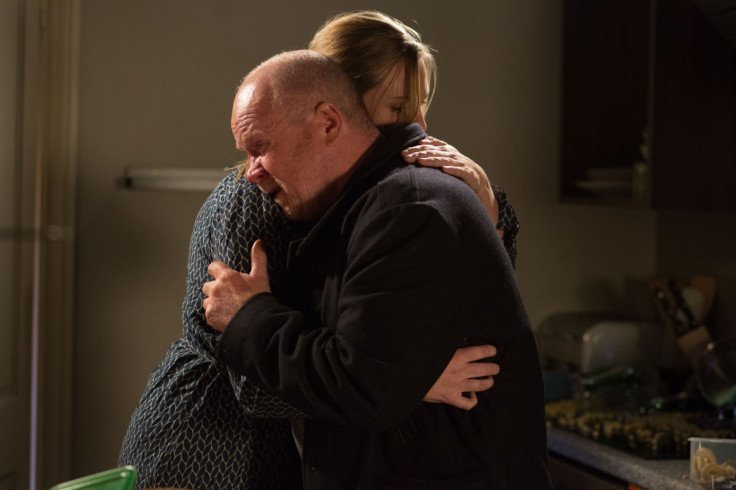 And alcoholic Phil also has a health-related crisis when he breaks down, telling Ronnie that he doesn't want to die. In this evening's episode (10 March) Walford's hardest man will head to a support group for professional help. But on seeing who the counsellor is, he hastily quits the group. Ben tells him he's pathetic. Not a great week for old Phil.
Watch all of the action-packed drama on BBC 1 at 7.30pm tonight.