Coronation Street viewers took to social media in their droves to laugh over an innuendo made by barman Sean Tully.
After actor Antony Cotton served birthday girl Sinead Tinker a blue cocktail, he let out a one-liner that tickled fans at home on Friday night (10 March).
While handing her the special drink in the episode, Sean said: "There you go, I've even sugared the rim for you."
Wittily responding to the joke, landlady Liz McDonald added: "You don't get an offer like that everyday."
Taking to Twitter, one viewer commented: "Never thought I'd hear anyone in Coronation Street say..."I've sugared the rim for you".......the innuendos are re surfacing again" as another added: "If Chloe was hoping to get her rim sugared too, she's out of luck. #Corrie #coronationstreet".
A third wrote: Line Of The Night: "I've even sugared the rim for you"" while another said: "OMG crying with laughter Sean "there you go, I've even sugared the rim for you!!"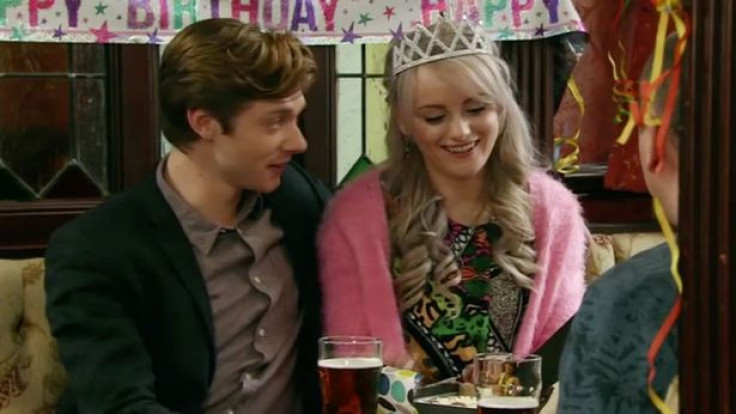 Responding to the buzz around the hilarious line, Cotton divulged who was behind it in a tweet to his 612k followers, writing: "In answer to the many questions about Friday's @itvcorrie, Sean's line about sugaring the rim, it was penned by the marvellous Julie Jones".
Elsewhere in the soap, upcoming scenes will see Bethany Platt in a police station after villainous Nathan gets arrested for assault. After grooming the vulnerable school girl as part of an ominous sex ring storyline, Nathan looks to Bethany for support in his new times of trouble, resulting in her lying for him.
Mel urges Bethany to give Nathan an alibi so the latter heads to the station and convinces the officers investigating the crime that Nathan was with her. Upon his release, Nathan tells her she is amazing. This is the second time that Nathan has been arrested, however, so alarm bells could be ringing for both Bethany and viewers at home.
Coronation Street continues tonight at 7.30pm on ITV.