Will Coronation Street bad boy Adam Barlow kill his grandfather Ken?
Weatherfield's new villain is driving his family to the edge.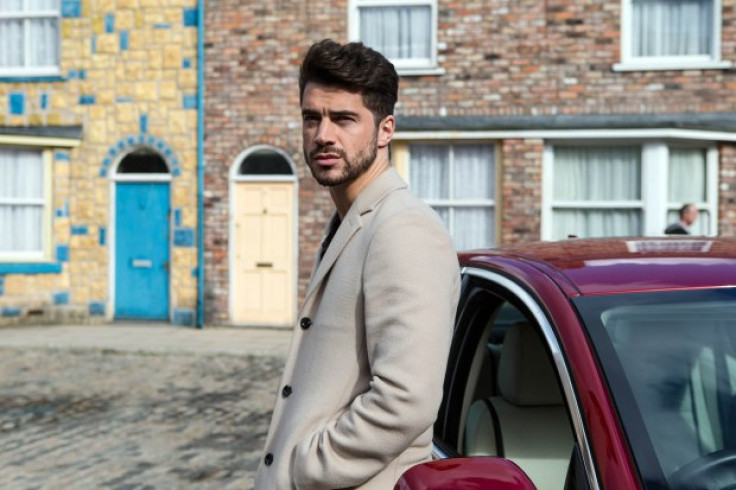 Coronation Street's Adam Barlow has turned into somewhat of a Don Corleone of Weatherfield. But we don't think even The Godfather would stoop as low as stealing from his own family.
The cobbles villain has stolen money from Tracy and already taken money from Ken. He has also stolen his grandfather's car and loaded it with drugs after tracking down drug dealer Ronan.
Following a confrontation with Ken on Monday night's (6 March) episode, Adam fled the scene to sell the cocaine he had stolen from Rosie Webster's hiding place in the allotments.
Not the most charming of criminals, Adam has already managed to single-handedly turn his extended family against him by stealing everyone's money and reducing Amy to tears. It seemed that he may apologise for his behaviour and do the right thing, but we get a sneaking feeling he is only just getting started.
Adam, a jobless lawyer, comforts Tracy's daughter at Deidre's grave and appears to have second thoughts on selling the drugs to Ronan, heading back to the street with Amy by his side.
He goes further down his path of doom, however, after Ken manages to inadvertently throw a spanner into the works, leading him to speed off in Ken's car and sell the drugs to a dubious Ronan.
Thanks to Adam's cocky attitude towards Trina and his earlier arrival, he is now at the top of the drug dealer's blacklist. Ronan then manhandles and quizzes Trina over her connection to Adam. The new criminal of Weatherfield is beginning to find himself in deeper water as Ronan trails Ken's car back to the cobbles.
Viewers are worried that the new stress Adam is bringing to the family could kill off his grandfather Ken, who has only just recovered from a stroke and is still having regular check-ups. Ken even recently revealed to his family that the extra upset could bring on another stroke, which could prove to be fatal.
The question is, will Adam accidentally push Ken to his death due to his bad behaviour?
Elsewhere in the soap, Ken apologises to Daniel for being prejudice about his relationship with Sinead as they reel from the pregnancy reveal, but isn't sure whether to confide in his dad.
Sally also invites a Gazette reporter to cover her meeting with the building firm bosses and is overjoyed when the foreman signs a code of conduct. But her delight is over in a flash as the photographer recognises Rosie and interviews her in the bistro for a new report. The paper ends up veering into her troubled past, including her affair with John to her cheeky photo shoots.
Coronation Street continues tomorrow (7 March) at 7.30pm on ITV.
© Copyright IBTimes 2023. All rights reserved.