The mother of missing airman Corrie McKeague has admitted both her son and his girlfriend were members of a swinging agency, but police are not thought to be linking it to his disappearance.
McKeague, 23, from Fife, has been missing for almost four months after disappearing on 24 September 2016, following a night out in the Suffolk town of Bury St Edmunds.
The gunner was last seen on CCTV dressed in a pink shirt and white jeans wandering into a loading bay in Brentgovel Street at 3.25am. He has not been seen or heard from since.
Earlier this month (January 2017), McKeague's partner April Oliver, 21, announced she is pregnant with his baby. He was unaware of this development when he vanished.
Now McKeague's mother Nicola Urquhart, who has previously expressed her dissatisfaction with the Suffolk Constabulary investigation, has announced on the Find Corrie Facebook page that the couple, who met online, were also members of dating website Fab Swingers.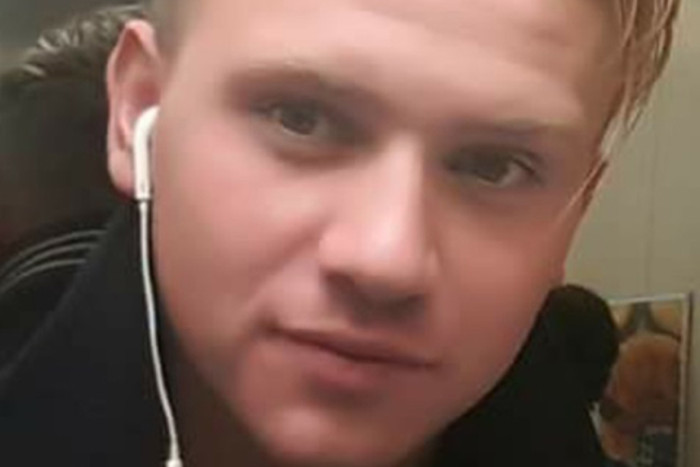 However, she said police are not linking this to the investigation, adding that neither her son nor April had anything to be ashamed of.
"Corrie and April were on dating sites, they are young and were enjoying themselves," wrote Nicola, herself a police officer. "They were both seeing other people, this has not been hidden."
Nicola continued: "April and Corrie had a fab swingers account, to the haters, get over it. This is none of your business, April could have easily deleted her account as I could have deleted Corrie's however what was far more important than a little embarrassment was that the police were informed immediately and given every ability to ensure this did not have anything to do with Corrie's disappearance. Which they are still doing."
A Suffolk Police spokesman said: "Police are aware of the social media and websites Corrie was using and this is part of our investigation. We will not be commenting further at this time."