Costa Crociera cruise line has come under fire again after its passenger vessel, the Costa Allegra, caught fire and lost power 200 miles off the coast of the Seychelles in the Indian Ocean.
The drama at sea came just six weeks after the Allegra's sister ship, the Costa Concordia, ran aground off the Italian coast with the loss of 25 lives.
In what could be called the Curse of Costa, IBTimes UK highlights some of the problems the company has faced over the last few years: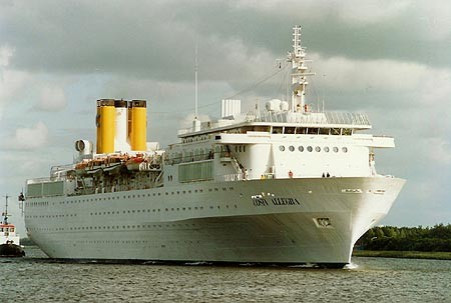 The fire is said to have broken out in Allegra's engine room, stranding the ship without power 200 miles southwest of the Seychelles.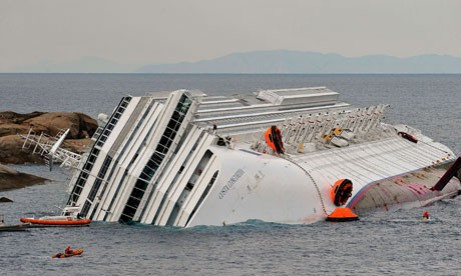 The Costa Concordia ran aground on a reef on 13 January after Captain Francesco Schettino deviated from the ship's route to give Giglio Island an offshore salute.
Twenty-five people died and seven are still missing.
Schettino has been arrested on charges of multiple manslaughter, causing a shipwreck, failing to assist passengers and failing to be the last to leave the stricken vessel.
Costa Cruises at first offered to pay for his legal costs but have since withdrawn that offer.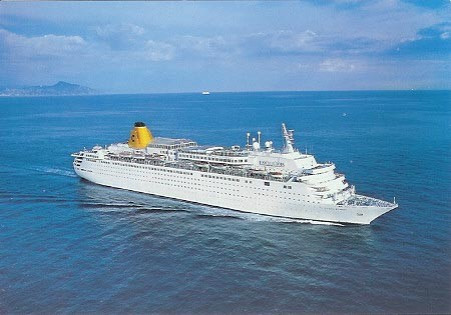 The Costa Europa was another Costa Crociera vessel in the news.
On 26 February, 2010, the ship collided with a dock at Sharm al-Sheikh in Egypt while attempting to dock in poor conditions.
The collision killed three crew members and injured four others. It gouged a two-metre hole in the hull.
A report detailing the investigation into the accident has still not been lodged with the International Maritime Organisation.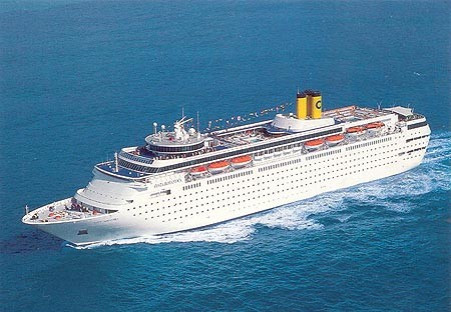 In February 2009 the Costa Romantica suffered an engine room fire off the coast of Uruguay.
The fire spread to the generators but was eventually brought under control.
The ship was stalled for more than 24 hours without electricity or running water.
The ship was partially repaired and able to sail the 1km to shore where passengers were evacuated.