Costa Concordia's 'Captain Coward' Lectures Students on 'How to Manage Panic'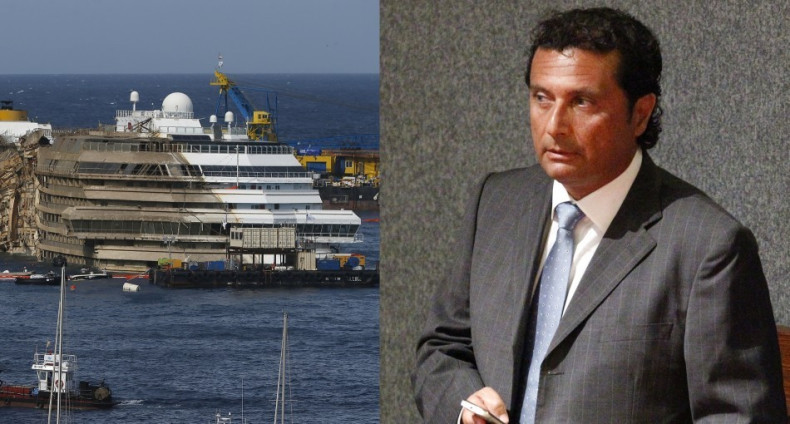 Captain Francesco Schettino has been invited to speak at a criminology seminar linked to Rome University La Sapienza,sparking outrage among Italian netizens.
Schettino, who faces up to 20 years in jail for the shipwreck of the Costa Concordia that killed 32 people and injured 110, reportedly commented on a 3D model of the tragedy and explained to around 80 students "how to manage panic". "I know how to react in those situations," he allegedly said.
The seminar organiser, Vincenzo Mastronardi, who is also head of the University of La Sapienza's criminology Masters course, claimed that Schettino's speech was "very short" and that he was called "to give his opinion as protagonist of the tragedy". He also stressed that the seminar took place in an Aviator Club outside the university realm.
But news that the infamous "Captain Coward" could lecture Masters students in an educational seminar which is part of one of Italy's most prestigious universities caused widespread criticism in Italy.
La Sapienza University, in an official statement, said it is "outraged" and distanced itself from the single initiative of Mastronardi, calling it "deviant to the purpose of any academic event".
Prosecutors allege the Concordia hit a rock because Schettino steered it too close to the Giglio coast, in the hope of performing a sail-past salute to its inhabitants. He was dubbed "Captain Coward" by the tabloids because he allegedly abandoned the ship before all the passengers had been evacuated.
In a recorded phone call from the night, a senior coast guard official was heard screaming at Schettino: "Get back on board, for f**k's sake".