Costa Concordia Trial: Schettino 'Blamed Shipwreck on Blackout'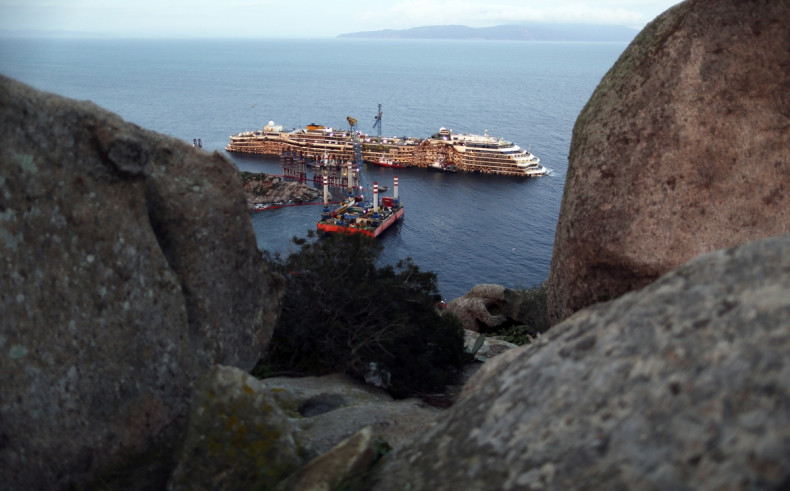 Captain Francesco Schettino attempted to give authorities an altered version of the facts that led to the shipwreck of the Costa Concordia to alleviate his responsibilities, an Italian court has heard.
Roberto Ferrarini, Costa Crociere's fleet crisis coordinator told a court in Grosseto, Tuscany, that, after the cruise liner hit a reef, Schettino asked him to back him up in blaming the crash on a blackout on board.
"Schettino suggested to me to tell authorities that he crashed because of a blackout," Ferrarini told the trial against the captain.
"I strongly dissented and got angry. It was something completely different and false, compared to what he had told me earlier: that he hit a rock and the ship got flooded."
The prosecution played in court recordings of some of the phone conversations between Ferrarini and Schettino, in which the captain updated the Costa official on the unfolding tragedy.
"There was this little rock and we hit it with the stern," Schettino was heard saying. "I'm really devastated."
Ferrarini claimed that, in the phone calls, Schettino maintained a reassuring tone leading him to believe that he had everything under control.
The Concordia eventually capsized off the island of Giglio, killing 32 people.
Schettino faces up to 20 years in jail on charges of manslaughter, causing a shipwreck and abandoning ship.
Prosecutors allege he steered the ship too close to the island's shore to perform a sail-past salute.
He is the sole defendant and denies the charges.
Ferrarini was among another five employees of Costa Crociere who were granted plea bargain deals in return for milder sentencing in a separate proceeding.
He was sentenced last year to two years and 10 months in jail for multiple manslaughter, bodily harm and failure to communicate with maritime authorities.