Lifeguards ordered holidaymakers out of the sea at a popular Costa del Sol beach after swimmers spotted a shark swimming just yards away. Fuengirola Beach is visited by thousands of British tourists each year but was closed for around five hours while patrol boats searched for the shark on Sunday (28 August).
Lifeguards reportedly used jet skis to help children out of the water near an inflatable water park where the shark was seen. A red flag, announcing that no one should enter the water, was hoisted along two miles of coastline on the Spanish coast.
Swimmers were eventually given the all-clear to go back in the sea at around 5pm local time after the shark could not be located. There are 47 species of shark that swim in the Mediterranean Sea, with Spain only recording just seven fatal shark attacks since 1900.
The Daily Mail reported that three people were thought to have raised the alarm although it is not clear if there were separate sightings. The newspaper spoke to lorry driver John Staples, from London, who said: "It was like something out of the Jaws film.
"There was a real commotion at the shoreline as everyone tried to get out of the water as fast as they could. There were a lot of children on the beach. Many of the smaller ones were crying because they were seeing their parents panicking and just didn't know what was going on."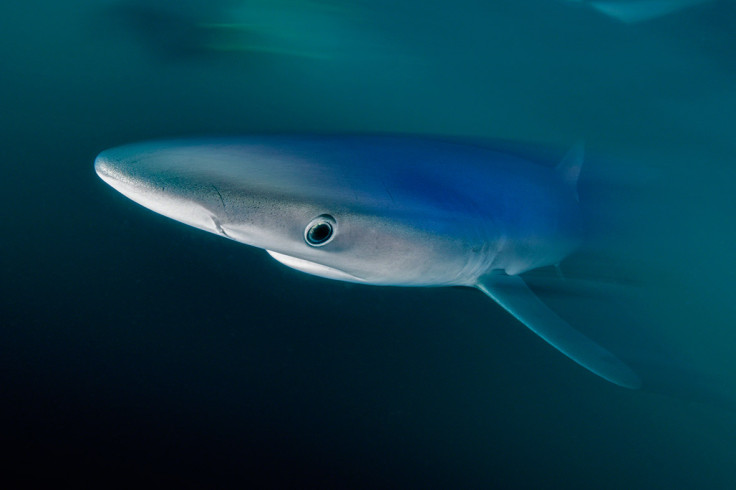 A blue shark, or tintorera, was filmed on the same beach in May 2016 and in July, a man was rushed to hospital on the Costa Blanca after being bitten by a blue shark. The local man was swimming on Elche's Arenales del Sol beach when he suffered a serious bite wound to the hand, according to medical teams.
The shark species, which typically grows to between 1.8 and 3.4 metres, usually prey on squid and small fish and do not normally target humans.
On 18 July 2015 red flags were raised over a Perpignan beach in the south of France after sharks were spotted near the shoreline. A shark fin was spotted rising from the sea near the Plage du Bocal du Tech near the Spanish border.