Could Boko Haram sink Nigeria's hopes for a new oil boom?
Presence of foreign corporations in oil-rich Niger Delta is seeing rise in new terror groups.
Nigeria is one of Africa's biggest oil producers and crude oil sales represent almost 90% of the country's total export revenue. But production of crude oil has fallen sharply over the past twelve months due to renewed militancy in the country's south east, where its oil reserves are.
Locals in the oil-rich Niger Delta argue that they do not benefit from the industry due to the presence of foreign oil corporations. These long-standing grievances, coupled with repeated oil spills that have damaged the environment and adversely affected people's health, have led – once again – to the rise of militant groups waging war against the federal government.
Numerous groups have emerged in the past 12 months. Among these is the Niger Delta Avengers (NDA), which has vowed to bring the country's oil production "to zero" and is responsible for numerous bombings of oil and gas installations.
Once producing more than 2.2 million barrels per day (bpd), Nigeria saw its production dropping to a 30-year low in 2016, producing just 1.5 million (bpd). Following repeated ceasefires and peace talks with militant groups and local community leaders, production has now hovers between 1.9 million (bpd) and 2.1 million (bdp).
There are hopes that the recent discovery of crude oil in the country's northeast will help restore Nigeria's crippled economy, but the region has its own issues with corruption and militancy – not least the presence of Boko Haram militants.
Could Boko Haram pose a threat to oil activities?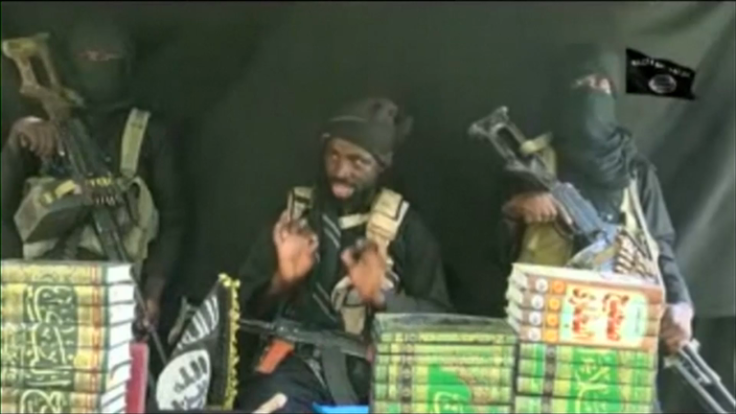 "Oil is always a blessing to a nation's economy, but when left in the wrong hands to manage, like every other valuable resource, it can turn into a curse and a source of everlasting conflict," David Otto, security analyst and counter-terrorism expert at UK-based TGS Intelligence Consultants, told IBTimes UK.
"Boko Haram could be in the know and actually thinking of staking a claim by force. No company in their right mind would want to go for exploration in an area that is infested with different factions of jihadist groups.".
Matthew T. Page, analyst and the US government's former top expert on Nigeria, believes it is too early to understand whether Boko Haram could pose a threat to possible oil-related activities in the north.
The group, blamed for the death of at least 20,000 people, targets Nigerian civilians through raids, suicide bombing missions and mass kidnappings. The militants have not shifted their insurgency towards government buildings or foreign humanitarian personnel, increasingly present in places such as Maiduguri, the capital of the restive Borno state.
"Even if Boko Haram suffered some setbacks lately, we were all worried that it would emulate an Islamic State or al-Qaeda-like strategy and begin conducting high-profile attacks against Western embassies or personnel in the region," Page said.
"Conspiracy theorists believe some of the governments were actually paying Boko Haram protection money, or it is possible that Boko Haram chooses to focus on terrorising the population and precipitating harsh military crackdowns that served to delegitimise the state and validate extremist narratives."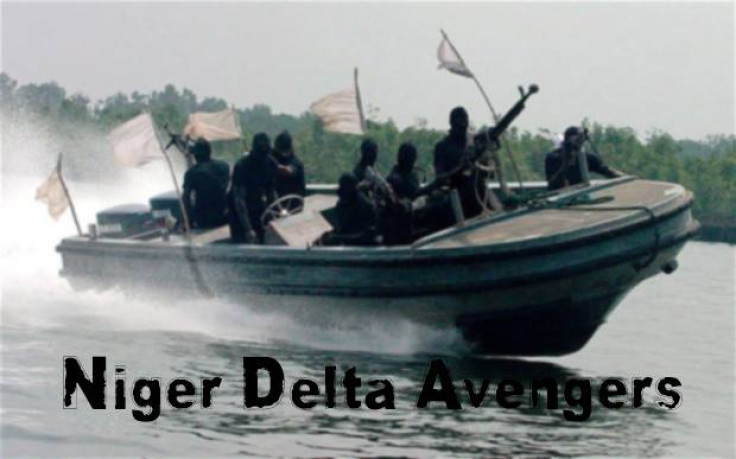 Lessons from Niger Delta?
Page believes corrupt practices in states across the north, rather than Boko Haram, could hinder possible developments deriving from oil revenues.
"For northeastern states that extra cash could be useful, but what we know about these states and their prevailing political culture is that they are very prone to corruption and the drivers of corruption are deeply ingrained," he explained.
President Muhammadu Buhari, who took office in 2015, vowed to eradicate corruption in Nigeria which is ranked as the 136th most corrupt nation out of 175 countries.
Among other things, Buhari has sought the help of several countries, including the UK, the US and the United Arab Emirates (UAE), to locate and repatriate embezzled Nigerian funds reinvested outside the African nation.
"It is difficult to argue that new-found oil revenues would translate into socio-economic gains or increased resilience of the populations in those states," Page continued. "But so much depends on how state governments are being run and how kleptocratic they are."
Otto believes the federal government can draw "many key lessons" from what has led to widespread corruption and violence in the Niger Delta.
"Lessons include regulations on how best to govern and cooperate responsibility with multinationals extracting petroleum. Pollution must be controlled effectively and those who are most affected must be well looked after and not marginalised," he said.
"If these mistakes of yesterday are corrected in future endeavours in the North, I see no reason why this discovery will not boost the Nigerian economy. It could be a resource blessing for Nigeria."
It is too premature to understand the effects of oil presence in the north, where wells are yet to be drilled and platforms yet to be constructed.
However, this could give the federal government enough time to develop strategies to effectively tackle corruption and terrorism, so that oil revenues could help develop northern states, instead of fuelling corrupt practices and insurgencies.
Furthermore, oil companies – both local and foreign – would be extremely security conscious and invest large sums to protect facilities, limiting the impact of possible Boko Haram attacks.
© Copyright IBTimes 2023. All rights reserved.