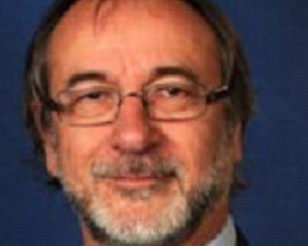 A former London council leader has been jailed for two years after he was found guilty of possession of "stomach-turning" child pornography.
Disgraced former Kingston Council leader Derek Osbourne was sentenced at Southwark Crown Court after pleading guilty to possessing and making more than 5,000 indecent images and movies of children.
The court heard how Osbourne, 59, used an online pseudonym to distribute images of child abuse among other paedophiles.
Police said that when they searched his laptop following his arrest they discovered images of children suffering "the most serious level of abuse".
Judge Alastair McCreath described one particular image as "stomach-turning".
He told Osbourne: "I do not know what people who view these sort of images actually think.
"But it's important to say that these images are of real children suffering real abuse. These are not some sort of electronic construct - these are real children.
"Of course you did not perpetuate that abuse directly yourself, but you and others like you are complicit in it."
Osbourne, a Liberal Democrat, was first elected as a councillor in 1986 before becoming leader between 1997 and 1998, and again in 2003, was told how he had suffered a "spectacular fall from grace" following his arrest and subsequent resignation last June.
Prosecutor Peter Zinner told the court: "The defendant was the leader of Kingston Borough Council at the time of the offending.
"He would have been responsible for the welfare of hundreds, if not thousands, of children.
"In direct contradiction to the position of trust and responsibility he committed these abhorrent offences.
"He must have known that what he was doing would significantly contribute to the cycle of harm suffered by victims of child sexual abuse and exploitation."
Osbourne pleaded guilty to seven counts of making indecent photographs, two of possessing indecent images of children, two of possessing extreme pornography and six of distributing indecent images.
He will also on the Sex Offenders Register for 10 years.
Acting Det Ch Insp Keith Braithwaite said: "Derek Osbourne made and distributed indecent images of children. His secret life was very different than the public image he portrayed."