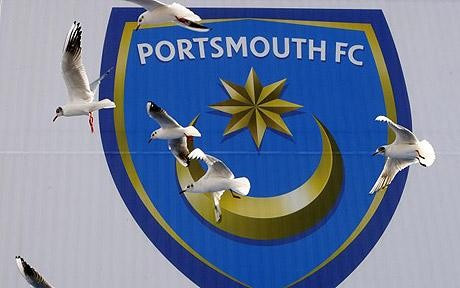 A High Court ruling in favour of Portsmouth has been won today allowing the Championship club to continue despite the £11 million it owes HMRC remaining unsolved.
The tax office, HMRC, had challenged the football club's proposal to pay creditors before the tax it owes, saying the Company's Voluntary Agreement (CVA) was "unfair and seriously flawed".The CVA - the way in which it would attempt to settle its creditors favoured football players and other debts ahead of HM Revenue and Customs.
Despite this, Portsmouth have claimed that if the HMRC won today, the club would have had no choice but cease to be part of the Football League.The club - which went into administration last season - has no other choice but to seek approval for its CVA and pave the way for a sale:
"The only other way in which this club can move forward is through this proposed sale." said Portsmouth's lawyer, Richard Sheldon QC, "If the club is not sold or very nearly sold by the start of the season, it will clearly be relegated out of the Football League."
"This will happen because the administrators cannot give the assurances needed that the season's fixtures can be completed." he added.
The verdict was given today by Justice Mann and HMRC have indicated they have no intention to appeal.
"Our aim when pursuing debt of any kind is to achieve a fair outcome for the taxpayer and we will take this forward in the wider context of the football industry through separate and outstanding legal proceedings over the status of the so-called Football Creditors Rule." their lawyer, Gregory Mitchell QC said.