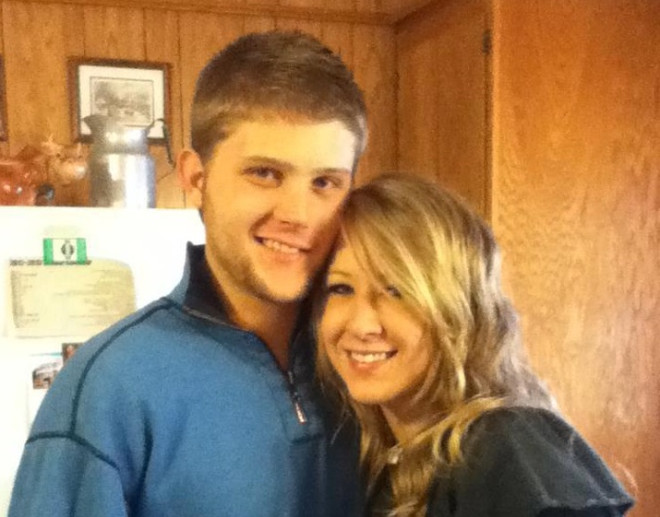 Police in the US state of Tennessee said they found the body of the great-niece of the late singer Johnny Cash, stuffed inside a box at the house she shared with her partner and baby.
Courtney Cash, 23, was stabbed to death at her home near Cookeville, about 70 miles east of Nashville, said Putnam County Sheriff David Andrews.
Authorities called to the scene discovered Cash's body in a 4ft by 2ft deep chest near the entrance of the house.
Police have arrested Wayne Gary Masciarella, a friend of Cash and of her partner William Austin Johnson.
Authorities said Masciarella had spent the night out with Cash and Johnson. However, an altercation broke out once they returned to the house where the couple lived with their child.
Johnson was also stabbed but managed to escape, taking the 20-month-old baby with him.
"Based on what I've been told about his wounds, he's a pretty strong man," Sheriff Andrews said.
"He grabbed the baby and exited the house and got in a car and drove himself to the hospital."
Johnson was being treated for stab wounds at Vanderbilt University Medical Center in Nashville.
Andrews said the motive for the killing was not immediately clear but was probably drug related.
"This is a senseless, tragic death of a young lady whose life was probably taken as a direct or indirect result of drugs," the sheriff said.
Masciarella has been charged with first-degree murder.
"We ask for your prayers for the Cash family at this time," Cash's grandfather, Tommy Cash, Johnny Cash's brother, wrote on Facebook.
"Courtney and her boyfriend are beloved members of my family, and like you, we have a lot of questions and emotions that we are beginning to sort through today."