Cowbell complaints block woman's application for Swiss citizenship
Nancy Holten was rejected for a second time by her peers, in November last year.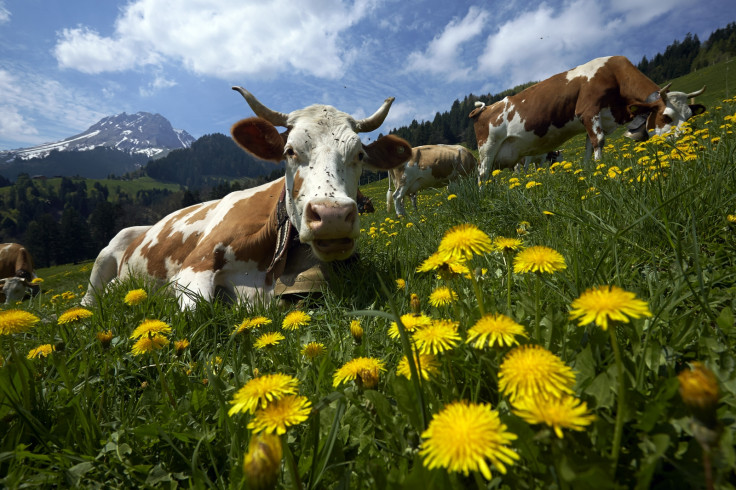 Nancy Holten's complaints about cowbell-ringing in the village of Gipf-Oberfrick appeared to have fallen on deaf ears, as the Dutchwoman's second application for Swiss citizenship was denied by neighbours.A vegan animal rights activist, Holden said the refusal to grant her citizenship was at odds with Swiss law.
A vegan animal rights activist, Holden said the refusal to grant her citizenship was at odds with Swiss law.
Holten, 42, has lived in Switzerland since the age of eight. Her children have Swiss citizenship and she also speaks fluent German, one of the national languages of Switzerland.
However, applications for citizenship in Switzerland are generally decided by local residents rather than centralised authorities, and Holten's strong opinions on animal rights issues, such as cowbells which she says are damaging to the health of the animals, have led to her fellow villagers labelling her "annoying".
Holten, who has also previously complained about piglet racing and hunting, meets all the legal requirements, the president of the local branch of the far-right Swiss People's Party, Tanja Suter, told Swiss newspaper 24heures that Holten has "a big mouth".
In a hearing in November, almost 200 of the 260 villagers voted against Holten's second application, which has now been referred to the Council of State.
Applicants must be able to speak a national language, respect Swiss law and be integrated into the local community. It is the later which appears to be the sticking point in this case.
Speaking about her reasons for applying, Holten said: "I grew up here. Switzerland is my homeland. I want to be able to vote in this country."
She added that she realised the issues she raised were contentious in a small rural; community, but that her expression of them did not indicate a lack of respect for Swiss customs.
In a separate interview, Holten told the Local – a Dutch newspaper – that the rejection of her application was unconstitutional under Swiss laws. She said: "The law states that freedom of expression must not have any negative consequences."
However, Suter said it was not Holten's views that stood against her, but her lack of respect for traditions. She said: "There are Swiss who fight for animal rights but to be entitled to the passport, you have to show goodwill."
She added: "We do not want to give her this gift if she bores us and does not respect our traditions."
The story emerges as Switzerland prepares to vote on the naturalisation process in Switzerland, in which Suter's party has caused controversy. The party displayed posters of a burqa-clad figure alongside the slogan: "Uncontrolled naturalisation? No to facilitated naturalisation."
Earlier this week, the European Court of Human Rights ruled that Muslim girls in Switzerland must attend mixed-sex swimming lessons, despite parent's wishes to the contrary, because the children's integration into "local customs" should take precedence over the objections.
© Copyright IBTimes 2023. All rights reserved.