Piers Morgan disgusted after Madonna shares pubic hair photo in anti-Trump protest
Other celebs, including Scarlett Johansson and Katy Perry, expected to attend Women's March on Washington on 21 January.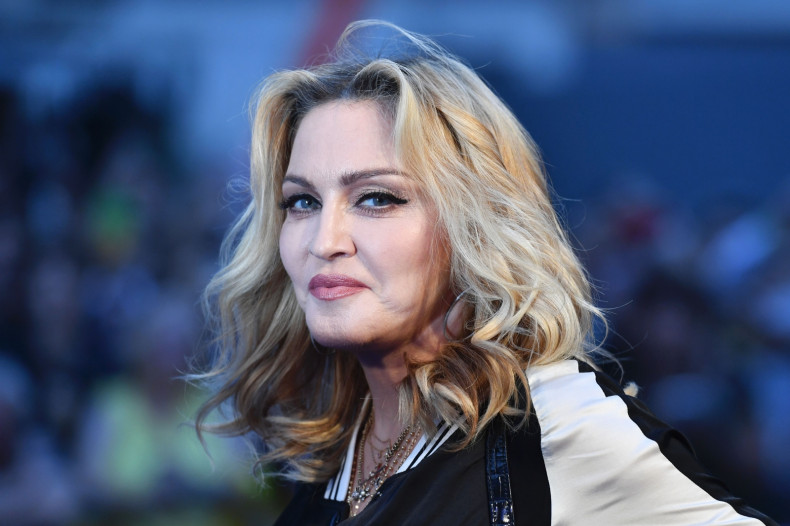 Madonna announced her attendance at the forthcoming Women's March on Washington in shocking fashion. The Like A Virgin singer shared a Twitter photo of a female's pubic hair, prompting her longtime nemesis Piers Morgan to condemn the pop star.
In the NSFW image, the unidentified woman's pubic hair has been shaved into the iconic tick logo of sportswear brand Nike. Madonna, 58, captioned the image: "Yasssssssss! Just Do it! @Nakid_Magazine 1 Million Women's March!! Be There!!"
Good Morning Britain host Morgan, who has a long-running feud with the queen of pop, reacted with disgust and tweeted: "I just threw up my breakfast. Literally." Comments under Madonna's post were just as uncomplimentary with one describing it as a "pathetic picture to post on Twitter", while another stated: "This is very inappropriate. Maybe you should grow up."
However, others supported Madonna's bold announcement with one fan praising: "You are the original nasty woman breaking ground for our generation.Your support for @womensmarch affirms & empowers.I'll be there," while another weighed in: "All hail the #unapologeticb***h I bow down to the Queen."
The Women's March is set to take place in Washington D.C. on 21 January, the day after president-elect Donald Trump's inauguration. Around 200,000 people are expected to join the protest, including a host of celebrities like Katy Perry, Julianne Moore, Scarlett Johansson, Jessica Chastain, Amy Schumer and Cher. The protest is a stand against Trump's anti views on abortion and women's reproductive rights.
In a new interview with Harper's Bazaar, Madonna described Trump's election victory as a "nightmare", saying: "I went to sleep, and since that night, I wake up every morning and it's like when you break up with somebody who has really broken your heart. That's how I feel every morning. I wake up and I go, 'Wait a second. Donald Trump is the president. It's not a bad dream. It really happened'."