A convicted crack dealer has been jailed after trying to smuggle £300,000 ($400,000) worth of cocaine into the UK from Jamaica in dried milk tins on two occasions.
Michael Kellar has been jailed for 13 years after he was arrested at Birmingham Airport on 3 April with almost four kilos of cocaine were found in his luggage.
The 58-year-old had concealed the drugs in tins of dried milk powder on a flight from Montego Bay, Jamaica, to the West Midlands.
Five years ago, Kellar was arrested in connection with a previous importation of cocaine into Gatwick Airport, but he was never charged.
The arrest, in March 2012, drugs was discovered in a suitcase which bore Kellar's name that was abandoned on the baggage carousel but Kellar was nowhere to be seen.
Inside the suitcase was 4.7 kilos of liquid cocaine with a potential street value of £375,000 concealed in tins of fruit punch.
A year later, in March 2013, Kellar flew back into the UK again from Jamaica, and was arrested and quizzed by National Crime Agency (NCA) officers in connection with the 2012 importation.
Kellar denied any knowledge of the drugs and in the absence of further evidence prosecutors decided not to charge him.
Kellar, of Park Road, Bilston, West Midlands, left the country but when he arrived back in the UK in April 2017 he was arrested and charged in connection with both importations.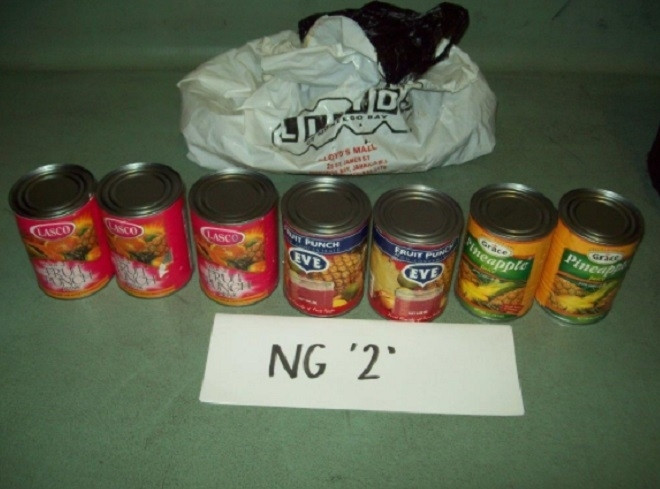 Following a six-day trial, Kellar was found guilty at Birmingham Crown Court on Wednesday (4 October) which heard he had previous convictions for possessing and supplying crack cocaine.
National Crime Agency Birmingham operations manager Dawn Cartwright said: "Kellar might have thought that he'd got away with the first importation, but he never dropped off our radar and given his criminal history it seemed only a matter of time before he'd try it again.
"He claimed the fact two consignments of cocaine could be linked to him five years apart was pure coincidence, but clearly the jury looked at the strength of the evidence we put before them, saw through that charade and saw fit to convict him."
"Cocaine is a drug which fuels further crime, violence and exploitation so by stopping it reaching the streets and taking out a supplier like Kellar who plays a key part in that organised criminal chain, we have protected the public."