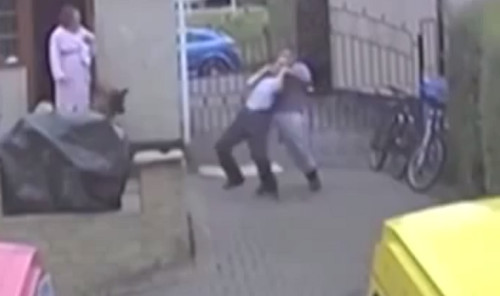 A man who was imprisoned in a garage, held as a slave and beaten is the son of a top British expert on human trafficking prevention and anti-slavery, it has emerged.
Craig Kinsella, 34, who was held captive by the Rooke family, was adopted aged 12 by Nick Kinsella, the former head of the UK's Human Trafficking Centre.
The victim was kept against his will by the three family members, where he was frequently beaten and forced to scavenge for food in bins. He was hit with various implements, including crowbars, and forced to work for 12 hours a day.
Nick Kinsella, the previous detective chief superintendent at the centre, told the Daily Mirror: "This came out of the blue. We had no idea it was happening to Craig.
"I've never doubted this could happen to any family – I used to say that when I gave talks. It's just ironic it has actually happened to us. And unfortunately it reinforces the message I've spent years trying to get across."
He added: "The first I knew was when I got a phone call when I was on the M1 to say Craig had been assaulted.
"We went straight to the hospital and were shocked by what we saw. He looked dirty, he looked hungry. I think he had just eaten three dinners straight in a row."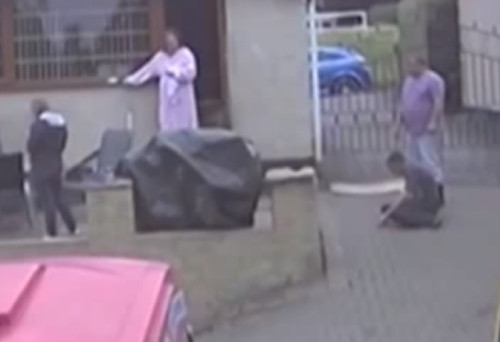 The case was heard at Sheffield Crown Court, where David Rooke, his wife Donna and son Jamie were all convicted. Mr Rooke, who runs an ice cream business, was given a sentence of six and a half years. It emerged that the victim was "treated like a dog".
Judge Peter Kelson QC commented that the likelihood of such a case in modern society was ''staggering''.
Mr Kinsella fronted the UK Human Trafficking centre in Sheffield, which was set up by the Home Office in October 2006 after a string of successful convictions by South Yorkshire police.
In 2005, three men received a 40-year sentences after being found guilty of trafficking a 15-year-old Lithuanian girl into the country and forcing her to work in brothels.
Mr Kinsella was also praised for his services to policing, which saw him receive the Queen's Policing Medal in the 2009 New Year's honours list.