Alastair Cook insists England will not underestimate Australia in the upcoming Ashes series as the skipper prepares the side for a particularly busy summer.
Before facing Australia, they play in the Champions Trophy and face another Test series against New Zealand who were unfortunate not to win their home series against England.
Cook believes that the games before facing Australia will provide them with vital preparation for the match up with their biggest rivals as they look to retain the urn.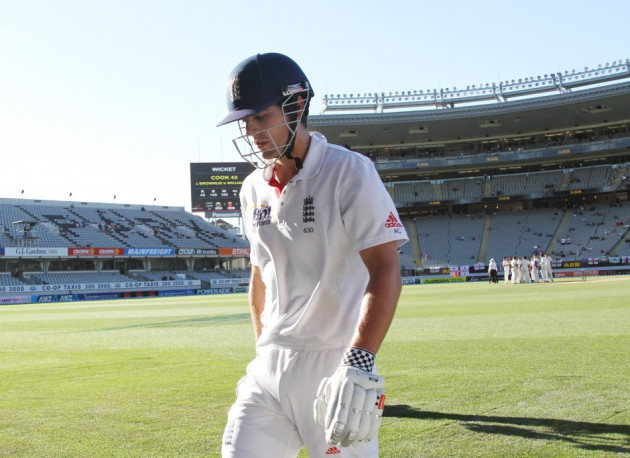 "Obviously the Ashes is going to be a huge part of the summer," he told Sky Sports. "Along with the Champions Trophy and New Zealand it's a massive summer for us, and as a captain and player it's a great opportunity for us to do something special.
"Australia are going to be a tough side, they always are, the Ashes brings out the best in them make no mistake about that, so it's going to be a great battle between two very good sides."
Australia have been struggling with off-pitch controversies and poor results in recent Tests, but this is by no means a reason for England to rest on their laurels, inisisted Cook.
And he claims that after the 0-0 result with New Zealand, his side will have to do a lot more if they hope to convincingly defeat an Australian side who always rise to the occasion in the Ashes.
"Overall I think if we're honest we're disappointed, we went over there to win the series and we didn't do that," he explained. "We didn't play as well and we'd like to for most of the series.
"In the second game in Wellington we played better but in the first and third games New Zealand put us under a lot of pressure.
"We showed fighting spirit to survive, took it down to the wire on the final day and we can take a lot from that because we have become a hard side to beat - but we'd like to have played better."