Andy Flower has called on the England side to follow in the footsteps of Alastair Cook, as they look to recover from their first test loss to India and get ready to take a victory in the next.
Cook went against the grain of his team to score 176 runs in the second innings, but it wasn't enough to allow England the win, going down to India by nine wickets.
Their total in the second innings was an encouraging 406, and as Flower prepares the team to bounce back, the coach insisted that if the others follow Cook's suit, they will be in good esteem to draw the series.
"Cook is a strong bloke and a very, very fine cricketer," he told BBC Sport. "We need more of our men to stand up in the way that he did. There was a lot to be learned from watching him.
"I was obviously very impressed, along with the rest of the cricketing world that saw Cook play.
"His was a lovely blend of concentration but also skill against the turning ball, and he played the reverse swing very comfortably.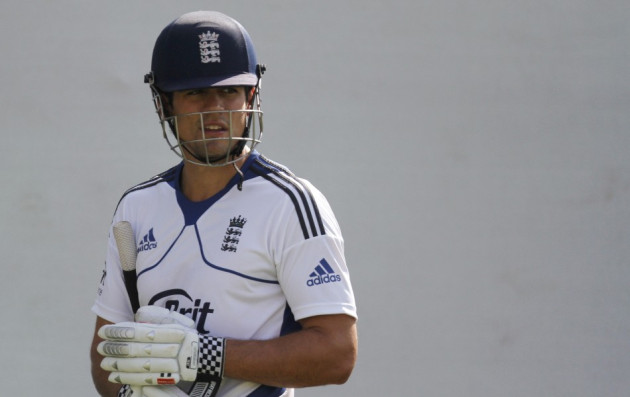 "His decision-making, balance of risk and reward was excellent. "
England had to accept a massive amount of criticism for their display against India, and Stuart Broad took to Twitter this week to make his case for the side, claiming that some experts weren't qualified to judge them on just one loss.
And Flower has been equally defensive, claiming that he has players who are capable of getting one back over India.
"Judge us in three Tests' time," he insisted. "If we'd batted in the first innings like we batted in the second it might have been a different story and a different result.
"However that's not the case, that's for sure. Those three wickets hurt us at the end of day two, obviously, and the ball turned quite sharply and quite quickly in that first innings. And there were a few soft dismissals which cost us."