The ICC have named the Test Team of the Year, with Alastair Cook, Matt Prior and Stuart Broad all getting mentions along with cricketers from five other countries.
Australian Michael Clarke was named captain of the side, with South Africa's Dale Steyn named as part of the squad for the fifth year in a row.
The team is chosen by a panel of experts, with West Indies legend Clive Lloyd heading it, and ICC chief executive David Richardson said he was glad he didn't have to choose from the high level of talent displayed across international cricket over the past year.
"Those selected can be justifiably proud of their achievements and well deserving of the recognition they receive as great cricketers of their era," he told the Guardian.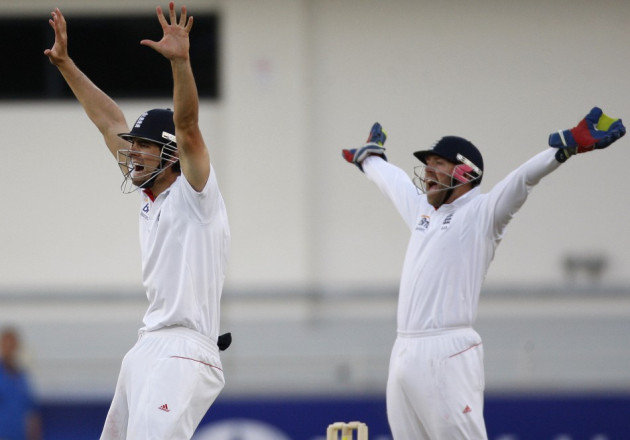 "The quality of the Test cricket played over the course of the year has been exceptional and I did not envy the selectors in their task of selecting the best. Congratulations to those who have made it. They make a formidable team."
Meanwhile, Clive Lloyd, the chairman of the LG ICC Awards selection panel, agreed that the voting process was a difficult one, and that many debates ensued over who to choose for the final 12.
"It is always tough to decide on the Test team with so many worthy candidates to consider based on performances between 4 August 2011 to 6 August 2012," he explained to Sky Sports.
"The team once again has a strong batting line-up, while the bowlers are a tough combination of pace and spin who could dismiss any line-up on any surface.
"The process of selection was a difficult one, with a lengthy debate between the panel on all the top performances during the voting period and various combinations were considered."
ICC Test Team of the Year
Alastair Cook (Eng)
Hashim Amla (SA)
Kumar Sangakkara (SL)
Jacques Kallis (SA)
Michael Clarke (Aus, captain)
Shivnarine Chanderpaul (WI)
Matt Prior (Eng)
Stuart Broad (Eng)
Saeed Ajmal (Pak)
Vernon Philander (SA)
Dale Steyn (SA)
12th Man: AB de Villiers (SA)