England head coach Andy Flower has called for Kevin Pietersen to stop hiding behind his advisors and discuss his issues face-to-face in order to save his international career.
The decision was made to leave Pietersen out of the Twenty20 World Cup and the One Day International squads, leaving the batsman with a very clear indication that he is currently not in the plans of Flower.
Having already been dropped from the Test side, England are still concerned about the messages that Pietersen sent to South Africa players during the second Test at Headingley.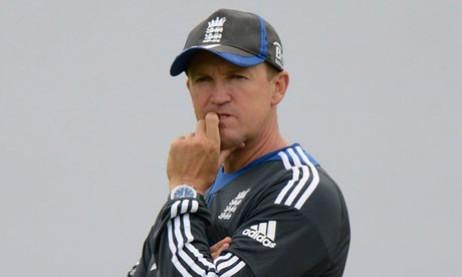 The Surrey batsman has failed to speak to either Flower, or captain Andrew Strauss, and is now being encouraged to meet with the England management.
"Let me be clear - this is not just an issue between the captain and Kevin," Flower told Sky Sports. "There are deeper issues, certainly of trust and mutual respect that need to be addressed.
"There are unresolved issues that have reared their heads in recent weeks, and they have to be resolved before there is any way forward.
"You resolve these issues face-to-face with people, not through PR agencies. If this matter is going to get resolved, that is how it's going to have to be.
"Andrew Strauss and I have worked very closely and very well together over the years, and we will continue to do so over this issue."
Flower also revealed a sense of regret as Pietersen has left him in a position in which he cannot select him in and England squad.
"It's a very sad situation for everyone involved," added Flower. "He played superbly at the last Twenty20 World Cup, but the circumstances that exist at the moment mean he can't be selected for us.
"There are still unresolved issues, and we will be addressing those issues when we have time to do so."