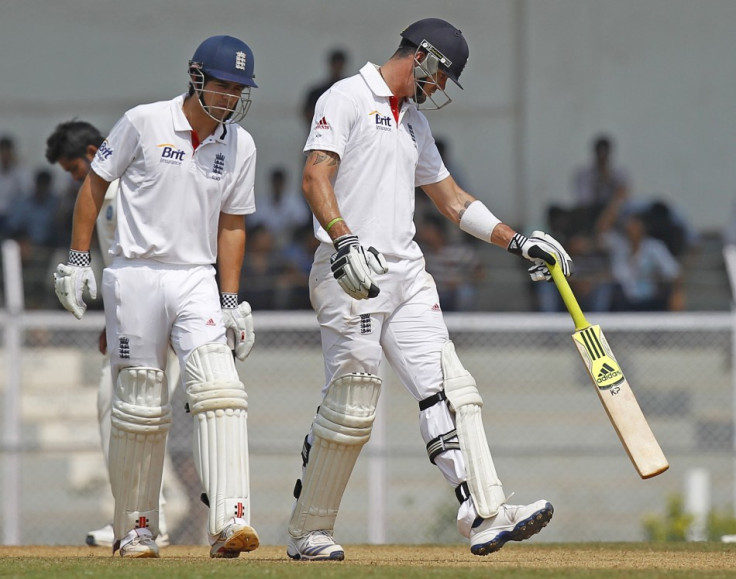 Both Kevin Pietersen and Alastair Cook have been full of praise for the England squad, after they recovered from a defeat to India in the first test to take the score back to level going into the third.
Pietersen scored 186 to show that he is well and truly back in the fray for England, as the side won by 10 wickets in Mumbai.
And with months of controversy in the dressing room now behind him, Pietersen was especially thankful to his teammates, and the supporters, for inspiring him to make a very successful innings.
"Thanks to the guys in the dressing room and the management for sorting everything out," he said. "Every day you put on an England jersey is a special day.
"We are so privileged as England cricketers with the spectators that travel around the world with us, they are purely magnificent. Without their support we can't achieve things."
Pietersen added that he felt the century was one of his greatest moments, explaining: "Yesterday I said we needed to win the match and Test hundreds feel a lot better when you win.
"Panesar, Swann were outstanding in that second innings. Cookie is a magnificent cricketer - he'll break every England record for Test hundreds and career runs.
"What a difference a week makes. The boys came to Mumbai, they worked hard, they trained hard, they backed themselves and there's a good united spirit in that dressing room which is magnificent."
Meanwhile, Alastair Cook was one shining light in England's first test loss, and the captain continued to lead by example in the second test as well.
And the skipper pointed to England's character as the tipping point in taking them from defeat to victory.
"It was a tough week up in Ahmedabad and the character we have shown in the last three days has been fantastic," he explained. "I just can't fault the effort from the lads and the performance they have put in."