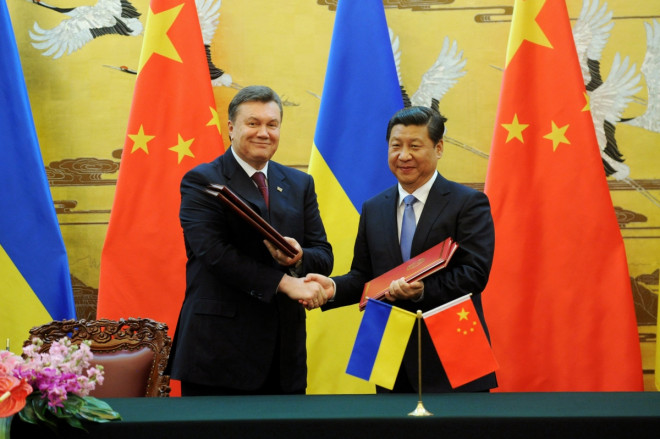 China's foreign ministry has warned that economic and political sanctions against Russia would not resolve the crisis in Ukraine.
The statement by Chinese foreign ministry spokesman Qin Gang in support of Moscow came after the White House imposed visa bans on an unspecified number of Russian and Ukrainian government officials and business leaders, accused of stealing state funds.
Qin said it was important to find a political solution to the crisis.
"China has consistently opposed the easy use of sanctions in international relations or using sanctions as a threat," he told a daily news briefing.
"In the present situation, we hope that all sides can take steps which avoid a further worsening in tensions and work hard to find a way for a political solution to the crisis. This is the fundamental way out."
China appeared to be sitting on the fence regarding the standoff between Russia and the West over Ukraine and the crisis in its southern region of Crimea.
In line with its low-key approach to many international crises, China said it would not interfere in what it considered was an internal affair.
In a phone conversation with Vladimir Putin, Chinese president Xi Jinping said that the "situation in Ukraine, which seems to be accidental, has the elements of the inevitable".
China's foreign ministry sidestepped a question on the legitimacy of a referendum in Crimea but said it would respect the final result. The referendum, which asks Crimean voters whether they want to stay as part of Ukraine or "join Russia", has been condemned elsewhere as breaching international law.
"We call on all sides in Ukraine to peacefully resolve the relevant issue within a legal, orderly framework via dialogue and negotiations and earnestly safeguard the interests of all the people in Ukraine and bring order back as soon as possible and maintain peace and stability in this region," said the ministry.
Crimea is the only Ukrainian region where ethnic Russians make up a majority of the population.