Rio Ferdinand has tweeted during his trip to watch Real Madrid play Racing Santander, with the Manchester United defender starting some banter with Cristiano Ronaldo as the striker scored within six minutes to take Madrid to a 4-0 win.
Ronaldo and Ferdinand played together at Old Trafford for six years, before the Portugal international made the move to Spain for a world record fee of £80 million.
And with a week off for United during the recent FA Cup weekend, Ferdinand took the opportunity to take a quick trip across the border and catch up with his old teammate.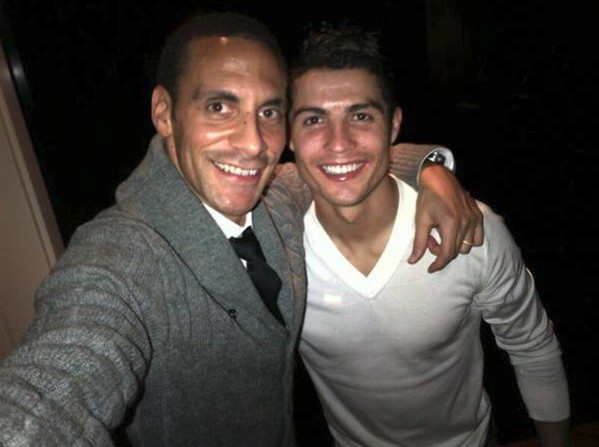 "At the Real Madrid game!" he tweeted on Saturday night. "What a stadium....you don't really get to appreciate a stadium when you're playing there. CR7 has 1 goal already!"
He then joked: "I've got a massive suitcase!!!" hinting that he would love to bring the striker back to United with him.
Ronaldo provided massive profits with his departure from United in 2009, but the superstar has never shut the door entirely on a return to the English giants at some point in his career.
And United fans would certainly love to see Ronaldo back on board at United, with Sir Alex Ferguson even admitting that he wouldn't say no to a possible deal in the future.