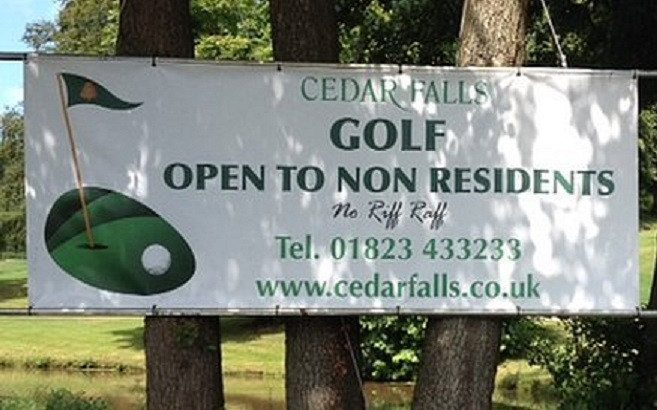 A golf club has drawn flak for posting a sign warning that "no riff raff" were allowed to enter its hallowed confines.
Cedar Falls golf club in Bishops Lydeard, Somerset displayed the phrase on a board seen by guests upon entering the resort, which also has a spa.
Managers at the club claimed the "no riff raff" rule was meant to be only a bit of fun, but some people were left less than amused.
One took to review site TripAdvisor to write: "Riff-raff? You cannot be serious."
A resident of Bishops Lydeard rejected the phrase by saying people should not be placed in categories, reported the BBC.
Richard Smith, manager of Cedar Falls, said critics should "lighten up." He denied the 'no riff raff' had ever led to anyone being barred from entering the resort.
"People really need to lighten up a little bit," he said. "Absolutely no harm is meant."