Dozens of migrants including children were taken to hospital after being found in a van in Croatia.
They were discovered after the vehicle – which was transporting people from Afghanistan and Pakistan – was stopped during routine traffic control on Saturday (17 December) evening near the town of Novska, which is close to the Bosnian border. The van was crammed with 67 people, according to Reuters.
Forty-two people required medical attention after suffering from carbon monoxide poisoning. Some of them were unconscious.
"The passengers had inhaled carbon monoxide – an odourless, colourless toxic gas – which caused their medical condition to deteriorate and some of them to lose consciousness," said Dr Maja Buljevic. "They were in serious danger, but they started recovering once they were in the fresh air."
Health Minister Milan Kujundzic told the Hina news agency that people were cold and hungry and that some said they had not eaten for five days. Two children, aged between 10-12, were among those found in the vehicle, he added.
"It is a serious medical condition and it is good that they were found," said Kujundzic. "Most will be released but three or four will remain hospitalised for observation." Their condition is not thought to be critical.
According to police, the van had British licence plates. The driver managed to escape into the fields.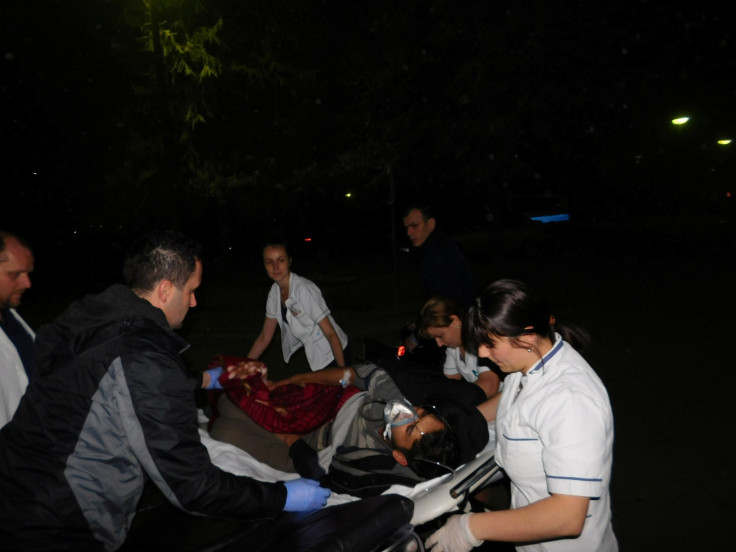 Officials said that two Bulgarian citizens are under investigation for people smuggling. The van was travelling west in the direction of the capital, Zagreb.
Between September 2015 and March 2016, around 650,000 people passed through Croatia on the Balkan route, a popular passageway towards western Europe.
While it has been closed for months, people smugglers charge thousands of euros to transport people across borders illegally.
Last year Austrian authorities found 71 dead people from Iraq, Syria and Afghanistan in the back of a lorry on a motorway, which sent shockwaves throughout Europe.