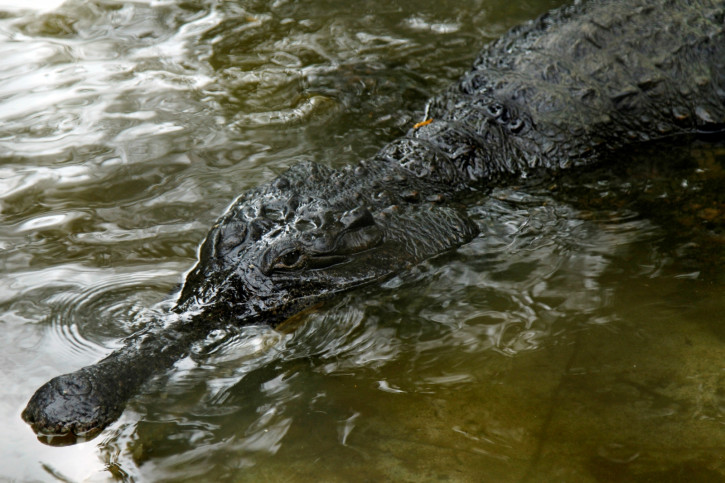 A 20-year-old woman was killed by a crocodile in the National Chambal Sanctuary in the northern state of India on Tuesday (6 June).
Neerja (20) was bathing on the banks of the Chambal River in Uttar Pradesh's Etawah district when the crocodile attacked her.
The victim's family, who had also accompanied her, raised an alarm, but the crocodile had vanished into the river with the body.
Officials from the sanctuary said that the local authorities were trying to recover her body with the help of local police and divers.
According to the victim's family, Neerja was observing Ekadashi fast (a Hindu auspicious day), and had gone to take a dip in the river as a part of the ritual.
Environmentalists say the crocodile might have become more aggressive because it is their nesting season.
Anil Patel, divisional forest officer, Chambal said, "Crocodiles lay eggs in this season. The victim may have unknowingly ventured near the crocodile's nest in the sanctuary. Female crocodiles get aggressive in this season as they protect eggs or hatchlings. People shouldn't venture near a river bank in summers."
National Chambal Sanctuary had over 500 crocodiles in the last census. Environmentalists say that the rise in crocodile attacks is due to shortage of natural feed like fish and other aquatic animals. The main reason for the shortage is the depleting water level in the river.
Few years ago, villagers in same district had complained to sanctuary authorities over rising crocodile attacks. A board warning people to not venture near the river was placed as a precautionary measure.