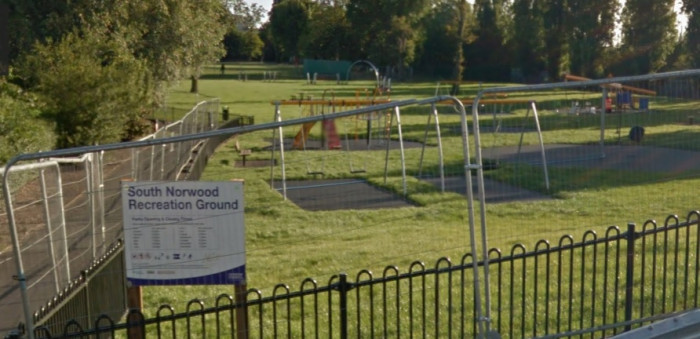 Police in Croydon have launched a murder investigation after a 21-year-old man was found stabbed in a local park. The unidentified male victim was found at the South Norwood Recreational Ground on Saturday night (23 January). The area has been declared a crime scene and cordoned off as sniffer dogs searched the site. A white forensics tent remained in place adjacent to a children's play area on Sunday.
In a statement the Metropolitan Police said: "Detectives have launched a murder investigation following the death of a man in Croydon. Police were called at 19:47hrs on Saturday, 23 January, to reports of an unresponsive man at South Norwood Recreational Ground close to Tennison Road. Officers and the London Ambulance Service attended the scene. A 21-year-old man was found suffering a stab wound. He was pronounced dead at 20:45hrs. A post-mortem examination and formal identification are scheduled to take place this afternoon, Sunday, 24 January."
Yvonne Fowler, 30, told the Croydon Guardian: "I've only lived here for a year. I've heard reports that these things can happen around here, but I've always felt safe walking through [the park]." However a local dog walker said: "Another killing in South Norwood. How unusual."
Croydon has been plagued by gang crime and has one of the highest murder rates in the capital. Between 2005 and 2015 an average of one teenager a year was murdered in the borough. However the number of murders in London has dropped from a high of 2004 in 2003 to 83 in 2014.
An investigation into the suspected murder is being conducted by detectives from the Homicide and Major Crime Command. Anyone with information is asked to contact Croydon incident room on 020 8721 4054 or Crimestoppers anonymously on 0800 555 11.