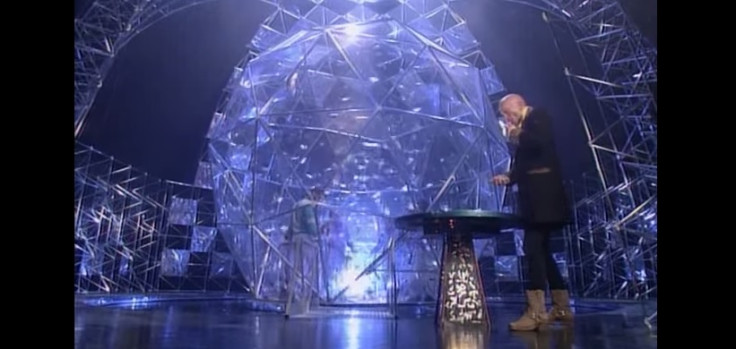 The Crystal Maze will be making its long-awaited return sometime this year, two decades after it was last broadcast on TV.
However, rather than gracing Channel 4 each week, the cult show's comeback will be as a "live and immersive interactive experience" based in London.
More details are set to be revealed on 14 June, and at press time there was no information of how long the event will go on for or whether it will eventually be televised.
A website dedicated to the comeback has been launched, asking people to register their interest in being a contestant for the event. An accompanying Twitter account states "The legendary game show is back! But this time we all get to play!"
Not only has the show itself has had a revamp but the participants' traditional jumpsuits are also getting an updated look. The new contestant bomber jackets were debuted on Instagram.
Hosted by The Rocky Horror Picture Show creator Richard O'Brien, the show became a cult hit in the early 1990s. The programme saw a team of six contestants take part in a series of difficult challenges spread across four 'zones' that required them to use all different kinds of skills in order to win 'time crystals'.
Each crystal they won equated to five seconds of time that they could spend inside 'The Crystal Dome' – the final challenge that saw contestants try and catch as many gold tokens as they could inside a wind-filled giant replica of one of the smaller crystals. The grand prize was won if a team collected 100 gold tokens.