She is the self-proclaimed queen of selfies so it should not come as a surprise that a selfie-taking version of Kim Kardashian will be immortalised in a waxwork at Madame Tussauds.
The figure of the Keeping Up With The Kardashians star will appear at the London museum in July and will prove to be a fully interactive experience for visitors who will be able to take an actual selfie with the waxwork.
According to the tourist attraction, the 34-year-old's figure will boast her "trademark pout" and an extended arm holding a real mobile phone so visitors can capture a photo.
The waxwork will also honour Kardashian's "three-image rule", which states that no more than three photos should be taken in the same location, meaning the area will have constantly changing backgrounds.
General manager Edward Fuller said in a statement: "When we were thinking about how we should portray Kim here at Madame Tussauds London it quickly became obvious it had to be taking a selfie.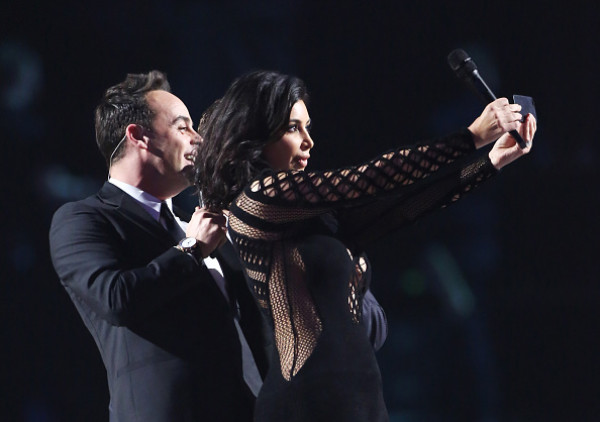 "But we wanted to get fans involved too, so the idea developed further... They can then be the proud owners of their very own Kim Kardashian selfie, as well as taking their own versions with their own phones."
Although Kardashian will be in the second trimester of her pregnancy by the time the waxwork is unveiled, the museum is keen to note that the figure will portray the reality star before she was pregnant with her second child, wearing a "trademark skintight dress".
The selfie tribute is particularly fitting as the TV star released an entire book, Selfish, dedicated to the photo trend in May 2015, featuring 325 pages of selfies she has taken over the last 10 years.