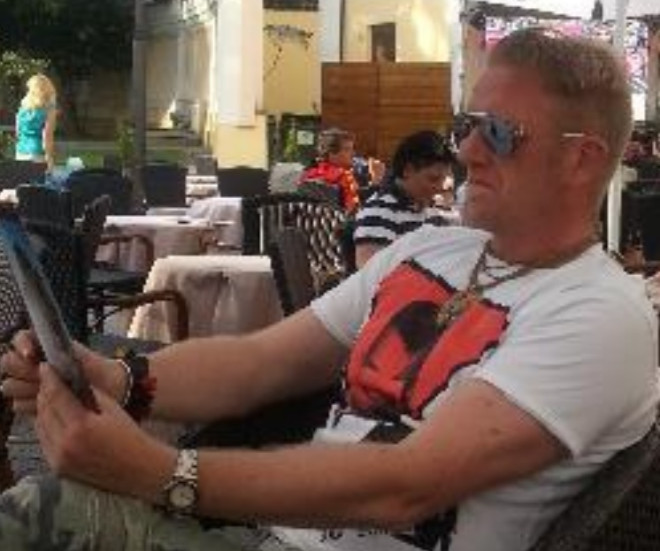 A "sadist" took the powerful drug crystal meth and then took part in an "extreme, no limits" sex sesion with a man who was later found dead wearing only a pair of leather boots.
Kirk Thompson, 46, allegedly killed David Kochs, 43, after the pair took the powerful amphetamine and then embarked upon a an S&M sex session which ended in Kochs's death from multiple serious injuries.
Kochs and Thompson made contact online where they agreed to meet up at Thompson's flat in upmarket Jesmond, Newcastle.
Both men reportedly used class A drug crystal meth which can cause extremely hig levels of arousal, as well paranoia and aggression.
After Koch died Thompson reportedly slung a duvet over his corpse and then went back online where he met another man who came round to the flat for more sex.
The next day Thompson made a frantic phone call to his father asking him to come round to his flat. The older man phoned the emergency services.
Appearing in the dock at Newcastle Crown Court, former government vet Thompson wore a smart suit and waist jacket, as he listened to prosecuting QC Robert Smith describe him as a sadist
Smith said: "The evidence establishes the defendant clearly enjoyed inflicting pain on others and, in this instance, David Kochs."
Warning the jury that the case was "very disturbing," Mr Smith alleged Kochs was burned and cut and left with serious internal injuries. It was also claimed some stab wounds inflicted after he had died.
"It is sufficient to say at this stage it involved the use of knives and instruments to burn David Kochs in various areas of his body.
"The defendant told a police officer he had engaged in what he described as "extreme, no limits sex" with the man. He told the officer what he did was consensual.'
"The case you are to try over the next few weeks as the jury in this trial is an unusual one. It is also a very disturbing one. Some of the injuries are likely to have been done with the deceased's agreement as part of sado-masochist sexual activity."
Thompson denied manslaughter, unlawful wounding and assault. The case continues.