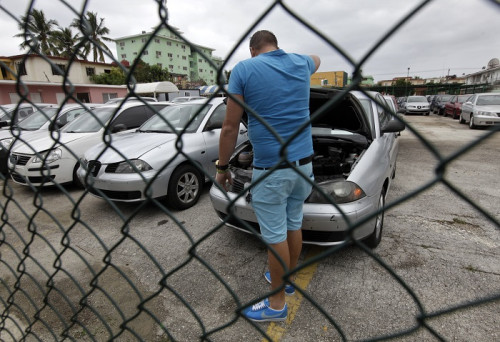 Foreign-made cars have gone on sale in Cuba for the first time since the 1959 revolution, but the hugely inflated prices have drawn scathing criticism from the island's citizens.
The Cuban government has a monopoly on new car sales and has set extremely high price points which some local consumers have called "crazy".
A Peugeot 508 is listed at a price of $262,000 (£159,551), while the same car starts at £17,695 on Peugeot's UK website.
Cubans, many of whom earn just $20 a month, criticised the massive markups as "madness" and decried the government's "lack of respect".
The BBC reported that several people at one used car dealership in Havana's well-heeled Miramar neighbourhood were incredulous when they saw the prices.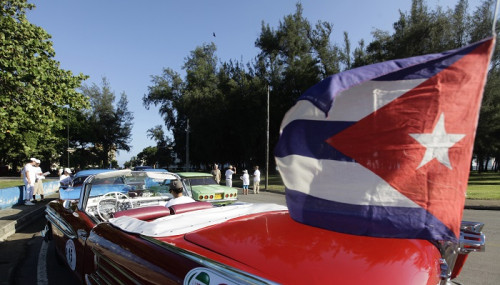 One person outside the car showroom called Suzanne told the BBC: "The prices are crazy. No Cuban who works for the state can buy at that price. They have zero chance of getting a car."
Another would-be purchaser Antonio added: "We're speechless - it's a big surprise. I don't know what the government's strategy is. Maybe this is just a test phase but the prices are excessive."
Permits are now no longer needed to buy new vehicles and the easing of regulations forms part of a series of reforms by President Raul Castro.
Until new regulations were put in place in 2011, people could only sell cars built before the 1959 revolution, and government permits were required.

The sought-after permits were mainly granted to senior officials, artists and well-known athletes, leading to the rise of a black market trade in the documents.
The Cuban government said the profits generated from the car sales will be used to develop public transport.
The astronomical prices have not put off all Cubans, however. An attendant at one car dealership in Havana told the BBC that they sold at least six vehicles by 2pm on Friday, with the most expensive going for $50,000.