Raul Castro, president of Cuba, on Sunday (5 March) lambasted US President Donald Trump's immigration ban and his plans to construct a border wall to stop Mexican immigrants from entering the country.
Castro also described Trump's trade policies as "egotistical". This was the first public criticism of Trump by the communist leader since he took office of the POTUS in 20 January.
"The new agenda of the U.S. government threatens to unleash an extreme and egotistical trade policy that will impact the competitiveness of our foreign trade; violate environmental agreements ... hunt down and deport migrants," Castro said as he addressed a summit of leftist leaders in Venezuela.
The communist leader said that Trump's border wall was "irrational" and it would block all the Latin American from entering the US and not just the Mexicans, Reuters reported.
People are forced to migrate because of growing inequality and poverty that are being caused by an unfair international economic system, Castro said.
"You can't contain poverty, catastrophes and migrants with walls, but with cooperation, understanding and peace," he added.
The US and Cuba have been sharing a rocky and strained ties for several decades. Castro's comments come as Trump is believed to reviewing the fragile détente that was begun by former president Barack Obama.
Before taking charge of the White House, Trump threatened to wreck the detente between the former Cold War foes if Communist-ruled Cuba fails to give the US what he calls a "better deal". However, he had not provided any details then.
Earlier in February, the White House had said that a "full review of all US policies towards Cuba" was underway. However, around the same time, Trump had said after a meeting with Florida Senator Marco Rubio, who is a strong opponent of détente, that he and Rubio shared similar thoughts about Cuba.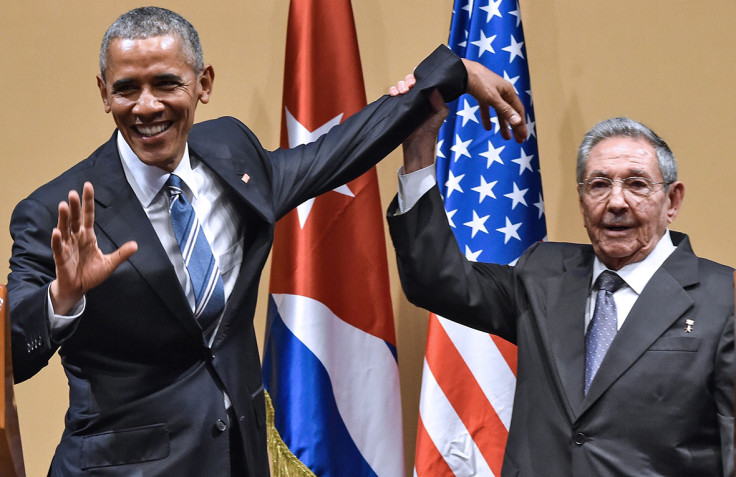 It was under Obama administration that the US and Cuba agreed to normalise relations in December 2014 and the two sides signed cooperation agreement and have since restored diplomatic ties. Following this, the US had eased some restrictions on travel and business as Obama used executive orders to evade the longstanding US trade embargo on Cuba.
Travel to the Caribbean island increased after the US restarted a cruise service to Cuba after almost 40 years.