Cumberwax: Benedict Cumberbatch Wax Figure Unveiled at Madame Tussauds London
Emmy-award winning Sherlock star Benedict Cumberbatch has clearly made it, as Madame Tussauds London has unveiled a life-sized wax figure of him today (21 October).
Over 20 Madame Tussauds sculpters, artists, colourists, hair stylists and a wardrobe team came together to create the wax figure, which took four months of painstaking work.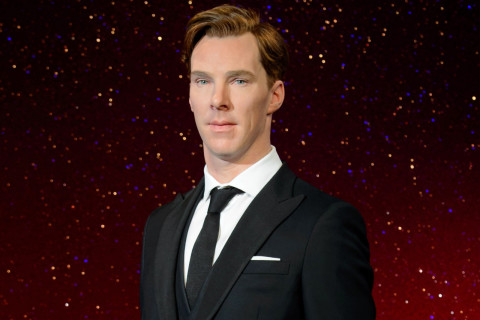 The actor's wax figure is attired in a "premiere-ready" outfit, wearing a suit donated by Spencer Hart that is a very close replica of the one he wore to the 2014 Academy Awards ceremony, where he memorably photobombed a press photo while U2 were on the red carpet.
Cumberbatch's fans have apparently been petitioning the wax figure attraction to feature the actor for quite a while.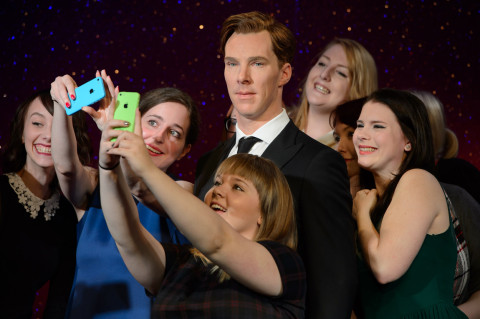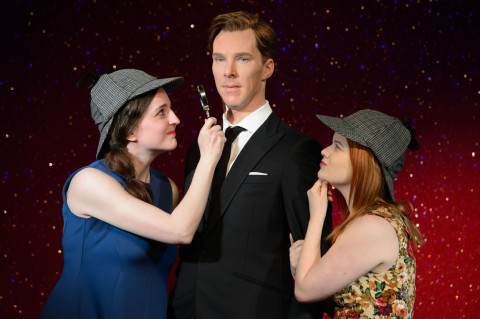 "It is absolutely fantastic, I have had people starting petitions to get Madame Tussauds London to feature him for a long time, and now he's here I think it will definitely be a huge attraction for fans," said Naomi Roper, founder of popular fan site benedictcumberbatch.co.uk.
"People will come and see him from all over the world – it's marvellous."
Roper's fan site held a competition with Madame Tussauds and some lucky fans were selected to attend a private viewing of the new wax figure.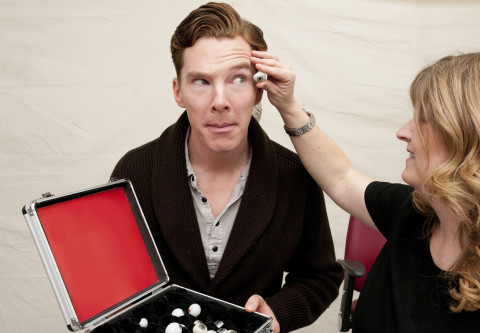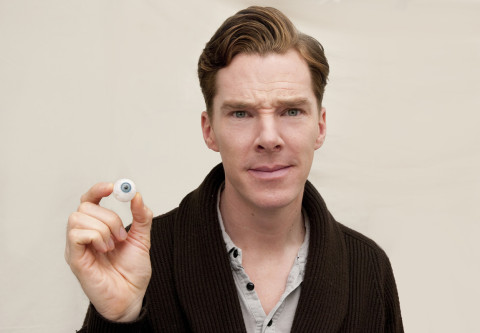 On 21 July, Madame Tussauds announced it would add Cumberbatch to its collection of A-list actors in the museum and fans were so excited about the news, they almost caused the Madame Tussauds London website to crash due to too many site visits.
Madame Tussauds general manager Ben Sweet told IBTimes UK Cumberbatch was "unbelievably generous with his time", attending two sittings and giving the museum exclusive access to his styling team in order to get his look just right.
"I'm excited to see the finished, perfect, waxy me although slightly terrified... The work is so detailed it's going to feel a little uncomfortable and surreal seeing what I really look like!" said Cumberbatch, who has not yet seen the finished result in person.
"But being so involved in the entire creation process and working so closely with the team at Madame Tussauds London was a phenomenal experience and really opened my eyes to the artistry that goes into the making of each figure. I just wish it could take selfies and sign autographs."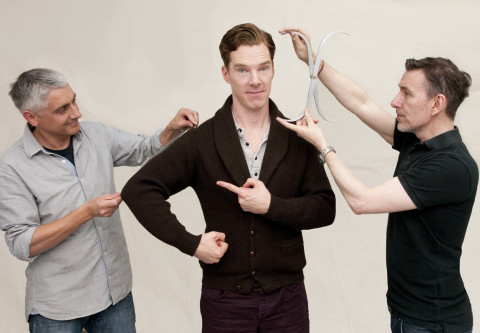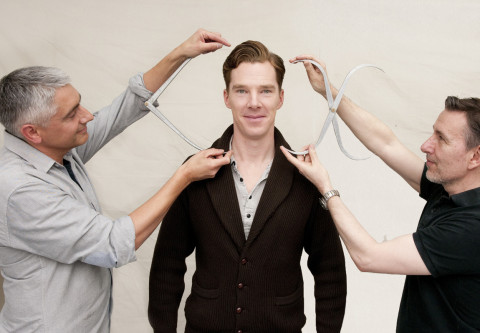 "The demand to feature him here has simply been overwhelming and I am sure fans are going to approve of the likeness," Sweet said.
"He's a ground-breaking talent and undoubtedly deserves his place on the A-list here at Madame Tussauds London."
The wax figure attraction anticipates being deluged with fans of the actor, who will now be able to act out their fantasies of meeting and spending time with the star.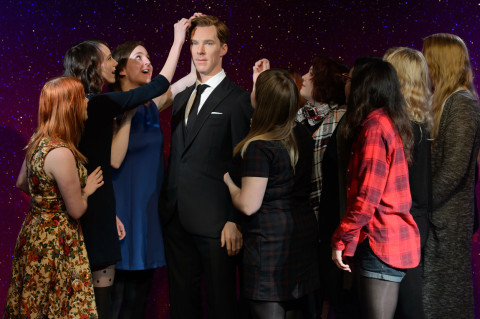 Madame Tussauds has attractions in London, Hollywood, Las Vegas, New York, San Francisco, Washington DC, Amsterdam, Berlin, Vienna, Bangkok, Beijing, Hong Kong, Tokyo, Shanghai, Singapore, Wuhan, Blackpool UKand Sydney, with interactive figures and experiences built around fame and celebrity, as well as key figures in history.