Cute Video Shows 15-Month-Old Girl's First Time in the Rain
A video has emerged online showing a young girl's reaction to being out in the rain for the very first time.
The video, uploaded to Vimeo, shows the look of joy on 15-month-old Kayden's face as she plays out in the rain for the first time in her life.
At one point she can be heard turning to her mother and screaming "Wow".
The toddler screams and runs back outside after an adult attempts to take her into her house.
The footage, taken by the child's mother Nicole Byon in California, has been viewed more than 700,000 times since it was uploaded.
One Vimeo user wrote: "I'm sitting here so stressed under a mountain of work to complete but this stopped me dead in my tracks. You had me in tears. What a great reminder of what life should be all about. This is so simple but so powerful."
Another added: "Pure innocence of childhood. Experiencing new things all the time and being amazed with each new find they make. It's wonderful to watch it unfold into reality. I hope she has a lifetime filled with these moments."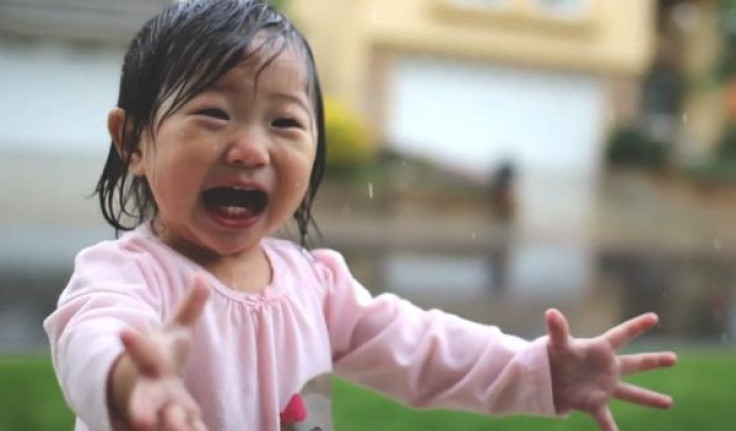 © Copyright IBTimes 2023. All rights reserved.