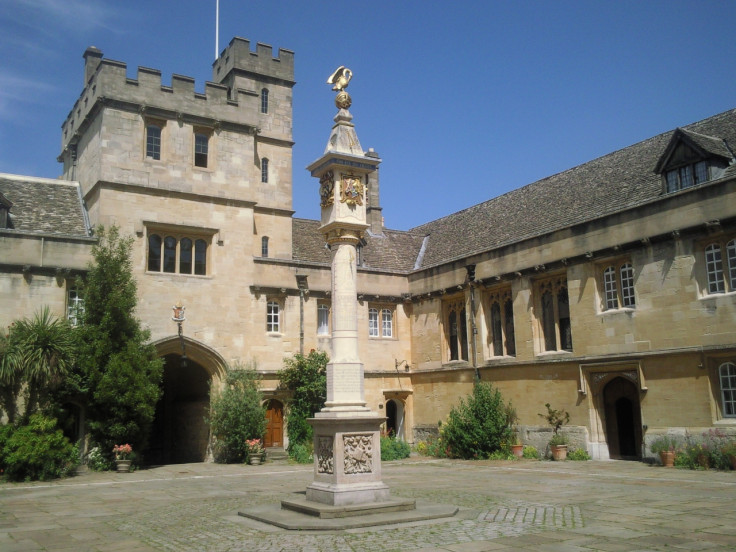 An "outstanding" Oxford University chemist poisoned herself with cyanide after recently telling friends and family she was transgender, an inquest heard.
Erin Shepherd, formerly known as David, was working as a post-doctoral research assistant at the prestigious university when she was found dead in her home.
The 27-year-old took her own life despite being apparently pleased with her transition from man to woman, Oxford Coroner's Court was told.
She sent a suicide note to her parents and two sisters via email before being found dead at her flat in East Oxford on 20 January.
Oxfordshire coroner Darren Salter described the researcher's death as a "tragic case".
"This was a great shock," he is quoted as saying in the Oxford Mail on Wednesday (19 April). "Those closest to her did not foresee this. Things seemed to be going in the right direction. Very sadly, something caused her to decide to take her own life."
Shepherd was found by firefighters who forced their way into her flat after police closed the street due to concerns over deadly fumes.
A container of white powder was found sat nearby her body, which was later confirmed as cyanide.
Evidence from Shepherd's doctor, Richard Baskerville, concerning her change from man to woman was read out in court.
He said in a statement: "She had recently come out as transgender. She had an extensive circle of friends and was pleased with her progress in transitioning. [Her death] was a sudden and tragic event."
On top of changing her name, Shepherd was also taking speech therapy to help in the change of identity.
She had completed her DPhil in chemistry at Corpus Christi College and had just begun work as a paid academic in the chemistry department.
Detective Sergeant Kevin Parsons, of Oxford CID, told the inquest: "She had struggled with her gender identity for most of her life. She was doing well and showing no signs of unhappiness."
He added that Shepherd had been unable to attend school as a teenager after being diagnosed with chronic fatigue syndrome, but worked hard to continue her studies.
Police were called to her home on the day of her death by her sister, Sophie, after she received an email entitled, "I am so sorry".
The court heard Sophie rang her sister urging her to flush the cyanide down the toilet, but to no avail.
The university released a statement saying that Shepherd was "an outstanding chemist" whose death "greatly saddened" her friends.
Salter concluded Shepherd died of suicide.
The Samaritans provides a free support service for those who need to talk to someone in the UK and Republic of Ireland. It can be contacted via Samaritans.org or by calling 116 123 (UK) or 116 123 (ROI), 24 hours a day, 365 days a year.
If you or someone you know is suffering from depression, please contact a free support service at Mind.org.uk or call 0300 123 3393. Call charges apply.