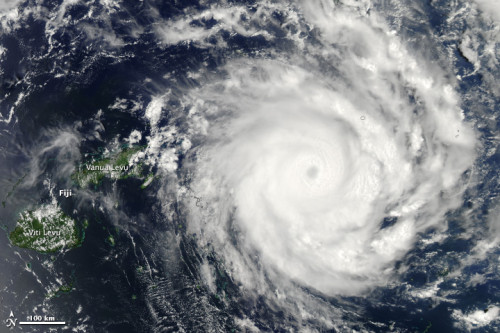 Tropical cyclone Ian has made landfall in Tonga in the South Pacific Ocean, disrupting communication and bringing strong winds to the island group.
Ian, a category 5 cyclone, has caused some structural damage on the island but the scale of destruction was less than feared.
"A number of buildings' roofs have been taken off and we still have no reports of any deaths or missing or major injuries as yet," Leveni Aho from Tonga's National Emergency Management Office told Australian Network News.
"There were no reports like that prior to the communications blackout," he said.
Ian lashed the Ha'apai and Vava'u island group early in the morning.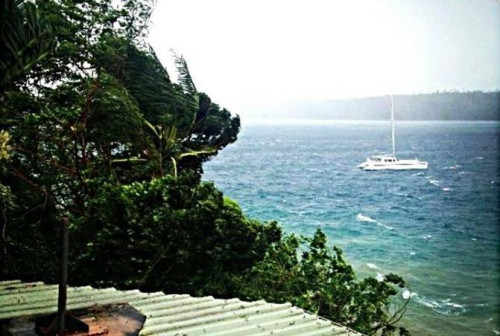 According to the recent weather advisory by Fua'amotu Tropical Cyclone Warning Centre, warnings for gale, strong wind and heavy rain remain in force for the coastal waters of Ha'apai, Vava'u and Tongatapu-Eua island groups.
On its current path, Ian may bring damaging gale force winds and flash floods to these islands until Saturday evening, the Met department of Tonga predicted.
The National Weather Service has warned surfers to keep from the rough seas as Ian is expected to cause tides of seven to nine feet high through the weekend, even though the wind speed will drop.
When Ian was formed
Nasa's Aqua satellite captured the rapid formation of cyclone Ian in the Southern Pacific Ocean on 6 January.
During its formation, Ian's maximum sustained winds were near 62kph and it was centred east of Suva, Fiji.
Ian's path
Ian has been intensifying over the past five days. On 7 January, Ian had maximum sustained winds near 62kph. It was centred near 581km east of Fiji and was dropping rain at a rate of over 113 mm (4.4 inches) per hour in some areas.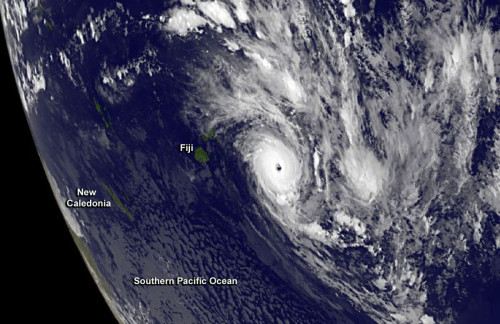 As it strengthened, moving towards southeast by 9 January, Nasa's satellite captured an image of a cloud-filled eye, indicating that Ian had intensified to a hurricane-strength storm near the Tonga Islands with maximum sustained winds at 157.4kph.
On 10 January, Cyclone Ian had a clear eye when it started lashing Tonga.
Ian continues to move to the southeast at 11.1kph and is expected to start weakening from early next week.