Czech Foreign Minister Lubomir Zaoralek has said that hackers breached dozens of email accounts at the foreign ministry in an attack that resembles the one carried out against the US Democratic Party during the recent presidential election. The White House blamed Russia for the hack into the Democratic National Committee (DNC) and multiple top officials.
Russia, however, vehemently denied the allegations.
"When I discussed this with the best experts that we have year, they told me that the character of the attack was such that the attack was very sophisticated, that it must have been, according to them, conducted by some foreign state from the outside," Zaoralek told a news briefing in Prague, Reuters reports.
"They also told me that the way the attack was done very much resembles the character of attacks against the system of the Democratic Party in the United States."
The Czech Republic's legislative elections are expected to be held in October this year.
Zaoralek said the foreign ministry's internal communication system was not affected in the breach, which was discovered during a security check, and that no confidential information was compromised. However, a vast amount of data was stolen in the breach, he said.
Online Czech investigative news site Neovlivni.cz reported that highly sensitive messages were downloaded from Zaoralek and other diplomats' email accounts in the breach, describing it as the country's "biggest security scandal of recent years".
A government source told Reuters that local authorities believe the attacks came from Russia.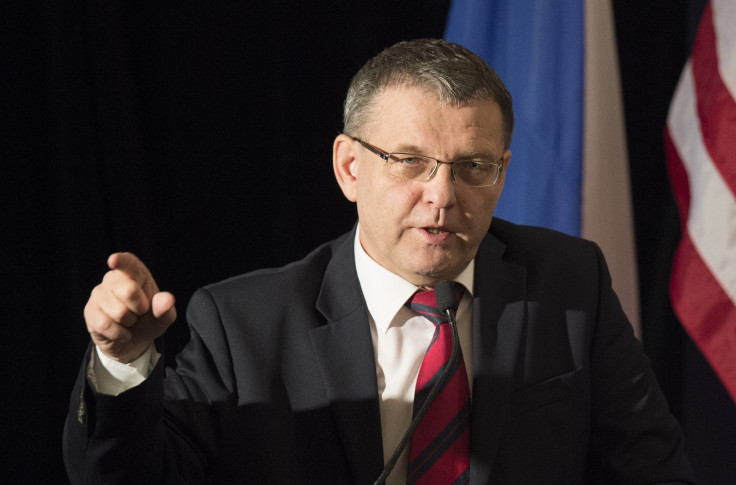 The foreign ministry was aware that hackers had infiltrated its email accounts since the beginning of the year, Zaoralek said. He added that it was necessary to check if other government institutions were also attacked, which he said was a possibility. The ministry is not currently experiencing any additional attacks, he said.
Czech Prime Minister Bohuslav Sobotka called the hacking a "serious" threat and said "the issue has to be thoroughly investigated".
US intelligence agencies concluded that Russian President Vladimir Putin had ordered an influence campaign specifically designed to undermine American democracy, harm Democratic candidate Hillary Clinton's campaign and bolster Donald Trump's chances of winning.
The Kremlin has continued to dismiss the allegations and described the US intelligence agencies' recently declassified report as "baseless allegations substantiated with nothing" that was done on a "rather amateurish, emotional level".
The breach comes as several European countries are bolstering their own cybersecurity defence against possible attacks and attempts to influence their own upcoming elections.
In December, Germany's domestic intelligence agency observed a significant increase in Russian propaganda designed to destabilise German society. It also reported aggressive cyber spying and cyber operations targeting government officials, parliament members and employees of democratic parties.
In November, German chancellor Angela Merkel said she could not rule out the possibility of Russia attempting to meddle in the upcoming elections through cyberattacks and misinformation campaigns. France has also been boosting its own cyber defence to prevent and counter any potential cyberattacks or misinformation campaigns in the run-up to its election in May.
The incident also comes amid a US-Russia tug-of-war over alleged Russian hacker Yevgeniy Nikulin who is currently being held in the Czech Republic.
He is facing extradition requests from both countries after he was detained by Czech police in October 2016 in response to a "red notice" issued by Interpol. He was indicted in the US for allegedly hacking the computer networks of LinkedIn, Dropbox and Formspring. Prague's chief prosecutor is expected to issue a decision on the extradition requests soon.