Shrien Dewani, the British businessman accused of orchestrating the murder of his wife Anni, is due to be extradited to South Africa on Monday.
Dewani will be escorted by two senior officials, a doctor and a nurse to London's Heathrow Airport, where he will board flight BA0059 to fly directly to Cape Town, as reported by South Africa's Times Live.
He will be charged with allegedly organising the murder of his wife while on their honeymoon, in a staged hijacking in Gugulethu township near Cape Town in 2010. While the case is underway, he will stay at the Valkenberg psychiatric hospital.
Key dates in the investigation into the murder of Anni Dewani:
13 November 2010: Shrien and Anni Dewani, from Bristol, are kidnapped at gunpoint in Gugulethu at around 11pm local time. Mr Dewani is released unharmed in Harare, in the township of Khayelitsha, at midnight. One day later, the body of Anni Dewani is found in the back seat of the car in Lingelethu West, with injuries to her head and chest.
15 November 2010: A murder hunt is launched by Western Cape police who say the driver of the couple's car was forced out before two armed suspects took off with the vehicle with the couple inside.
17 November 2010: Xolili Mngeni, a 26-year-old man from Khayelitsha, is charged in connection with Mrs Dewani's murder. Mr Dewani denies the pair acted recklessly by going to a Cape Town township at night. He said his wife wanted to see the "real South Africa" by driving through the area.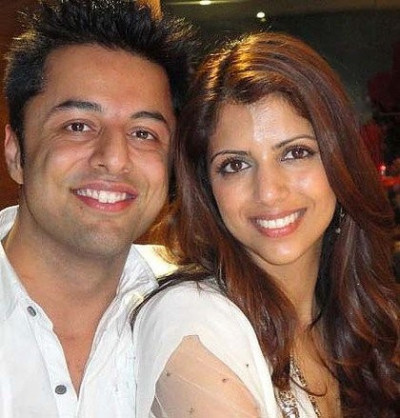 18 November 2010: Mngeni appears at Wynberg Regional Court in Cape Town, while a second suspect is arrested. A post-mortem examination shows that Anni Dewani was shot in the back of the head.
20 November 2010: A 31-year-old man is arrested as the third suspect.
22 November 2010: Two more men are arrested. Zola Tongo, 31, from Bothasig, and Mzwamadoda Qwabe, 26, from Khayelitsha, are both charged with murder, robbery with aggravating circumstances and kidnapping. Dewani enlists publicist Max Clifford as his spokesman.
7 December 2010: Western Cape High Court hears Zola Tongo, a taxi driver, was offered 15,000 rand (£1,400) by Mr Dewani to kill his wife. Tongo said he spoke to a friend about arranging a hitman and was put in touch with Mngeni and Qwabe. He is jailed for 18 years for his part in the killing. Dewani's family deny all allegations.
8 December 2010: Dewani is arrested at the request of South African officials. The South African justice department says it will initiate full extradition proceedings when it receives further documentation from prosecutors. He is granted £250,000 bail by the High Court.
2 February 2011: South Africa police release a statement at Dewani's bail hearing, in which Qwabe says the hijacking was staged.
20 February 2011: South Africa's Director of Public Prosecutions accuses Dewani of ordering his wife's murder and committing a "heinous crime". Dewani's spokesman, Max Clifford, responds by saying it is "absolutely frightening" that prosecutor Menzi Semelani appeared to have pre-judged the case.
22 February 2011: Dewani is treated in hospital after a reaction to sleeping tablets. It is later revealed Dewani had allegedly taken a cocktail of 46 pills, including diazepam. His psychiatrist rejects the idea of a suicide attempt.
15 March 2011: Dewani has bail extended at Belmarsh Magistrates Court on condition that he admit himself to hospital in Bristol and agrees to be examined by a psychiatrist instructed by the government of South Africa. After reportedly threatening to punch a member of staff, he is detained at Fromeside Clinic in Bristol under the Mental Health Act.
3 May 2011: Hugo Keith QC, representing the South African authorities, says a witness has told how Mr Dewani said he "needed a way out" of his marriage. Dewani is excused from the hearing on medical grounds.
10 August 2011: A judge rules that Dewani can be extradited.
21 September 2011: Anni's family hand a petition to the Home Office calling on the home secretary to grant the South African government's request to extradite Dewani to South Africa to stand trial over accusations he plotted to have her killed.
26 September 2011: Theresa May signs an order for Dewani to be extradited.
30 March 2012: Extradition suspended due to his mental health.
8 August 2012: Qwabe is sentenced to 25 years in prison for murdering Anni Dewani. Qwabe says he and Shrien Dewani shot her dead. According to a court document, Qwabe admitted stealing jewellery from Mrs Dewani before killing her. He said the murder had been organised by Mr Dewani and taxi driver Zola Tongo and Xolile Mngeni had also taken part.
12 October 2012: Dewani is revealed to have post-traumatic stress disorder and depression.
19 November 2012: Mngeni is convicted of firing the shot which killed Anni Dewani. He is sentenced to life in prison on 5<sup>th December.
22 October 2013: Dewani's case against his extradition to South Africa is reopened at the High Court in London. Nilam Hindocha, Anni Dewani's mother, says outside court: "I am the mother of a murdered daughter. How long do I have to wait?"
23 March 2014: Dewani loses his appeal against extradition and will fly to South Africa on 7th/8th April.