Dad pretended to be daughter, 11, lured paedophile to date, battered and shamed him online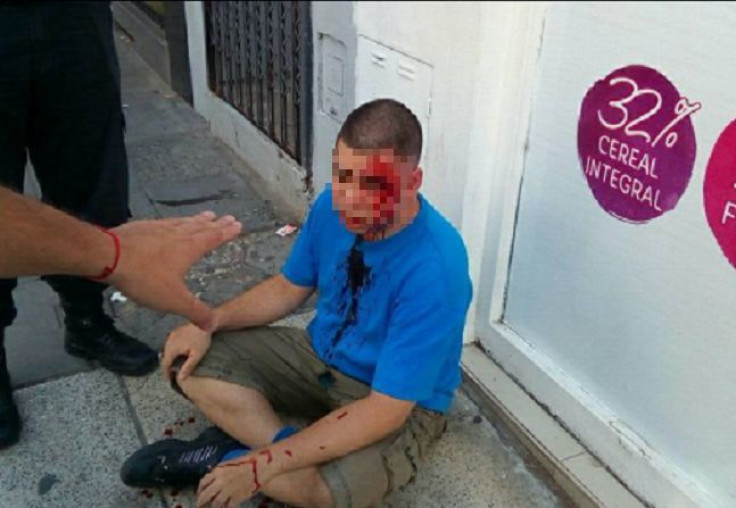 KEY POINTS
Walter Rodríguez claims to have snared a paedophile.
He published pictures of the ambush on Germán Acosta.
Rodriguez says he texted Acosta pretending to be his daughter.
A father claims he lured a paedophile who was grooming his 11-year-old daughter to a rendezvous before beating him up and sharing photos of him online.
Self-proclaimed paedophile hunter Walter Rodríguez claims he pretended to be his daughter after she confided in him that she had been having inappropriate text conversations with 29-year-old Germán Acosta.
Rodriguez took his daughter's phone and continued the chat as if he was the little girl, eventually agreeing to meet Acosta.
They arranged a date on a street in Buenos Aires, the Argentinian capital, on 10 February.
Rodriguez arrived at the destination and immediately attacked the alleged paedophile. He then posted pictures of the battered and bloodied man on Facebook.
"This son of a bi*ch was sending messages to my 11-Year-old daughter. He sent her explicit pictures and wanted to meet with her," Rodriguez wrote when he posted the photos.
He added that Acosta deserved to be killed and also published his full name and mobile phone number.
Both men are now due to appear in court: Rodriguez is charged with assault while Acosta is charged with online grooming, which carries a maximum sentence of four years in prison in Argentina.
Rodriguez also uploaded screengrabs of alleged conversations between the Acosta and his daughter prior to the moment she came clean about the relationship.
In one exchange she said "I am a virgin", to which Acosta replied: "That's good". In another, Acosta sent her a picture of his penis.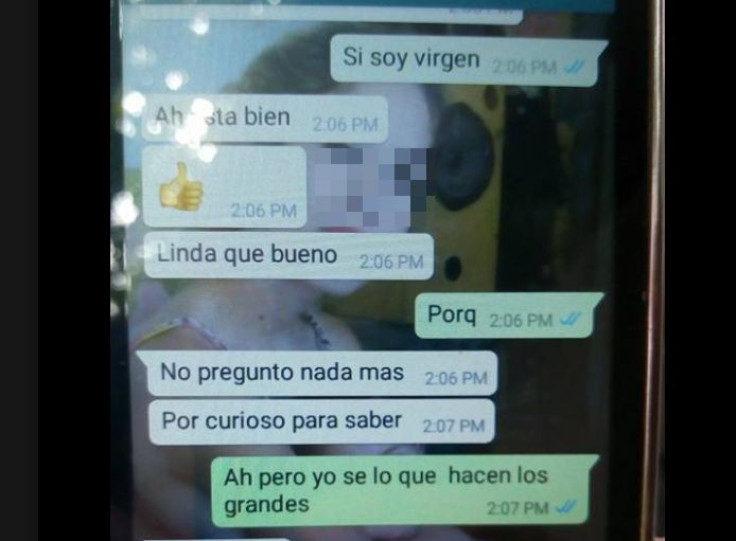 In publishing his account on social media, Rodriguez has made his daughter's identity common knowledge. It is not clear if there is a law against identifying victims of sex crimes in Argentina – as there is in the UK and most developed nations.
So-called paedophile hunting is an increasingly prevalent form of vigilantism, which sees members of the public pose online as underage children in order to rentrap sex offenders.
Dozens of organisations have cropped up in the UK, including Dark Justice. Speaking to IBTimes UK in 2015, the group's two founders said they were motivated by incidents of child snatching in their local town, and because police cuts had meant officers didn't have the resources to tackle the problem of child grooming.
The hunters said: "When people message us, within the first three minutes we will always say: 'I'm 14 years of age, I'm just on here to make friends. Then they start talking back and nine times out of 10 they start getting very sexual."