A father in Massachusetts, US, stabbed his family pitbull to death after it attacked his one-year-old daughter on Sunday, 7 January. Reece Goulart was playing with his daughter in the kitchen when the incident took place.
At first, he tried to separate the dog that was viciously biting his daughter's face, in a desperate attempt to save his baby. When that attempt failed he grabbed his gun to shoot the pit bull terrier but realised his gun had no bullets in it. He then reached out for a kitchen knife and stabbed the dog repeatedly to save his daughter.
By then, the dog had badly mauled the little girl's face. In its official statement, the Falmouth Police Department said: "The girl was playing in the kitchen with the father nearby. The family pit-bull terrier attacked the child and bit her in the face causing major trauma. The father immediately attempted to separate the dog from the child but was unable. He retrieved a pistol from an adjacent room, but when he realized that it was not loaded he grabbed a knife and began stabbing the animal in order to protect the child. The dog was fatally wounded."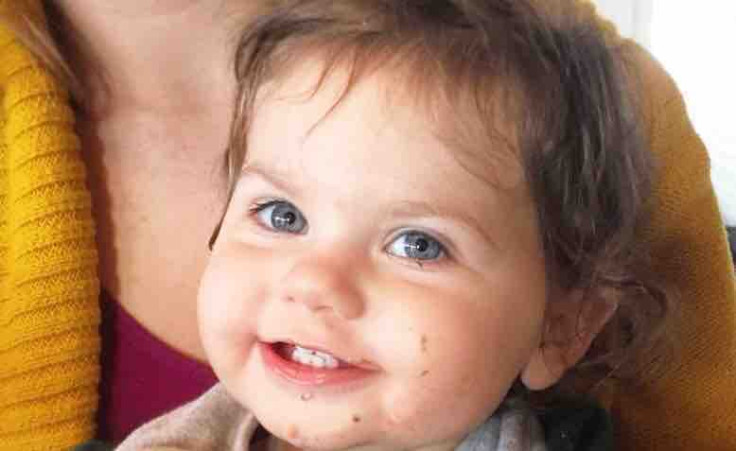 Goulart was hailed for his heroic efforts to save his daughter from the jaws of death. "We recognize the heroic efforts by the dad to do the best he could to minimize the injuries to his child," said Susan Moran, chairwoman of Falmouth's Board of Selectmen.
The toddler, whose condition remains critical, was first admitted to the local Falmouth Hospital, but was later airlifted to Boston. According to Boston Herald, she underwent three blood transfusions and four to six hours of surgery. She will have to undergo plastic surgeries to recover completely.
The dog was apparently adopted five years ago by Goulart and showed no signs of violent behaviour. "The dog always got along with her. So, I don't know what happened there. You got me," Ron Goulart, the toddler's great-granduncle told Fox 25.
The family, meanwhile, has started a GoFundMe page and aims to raise $30,000 (£22,000) for the multiple surgeries the baby will need.
"Remmy underwent a second surgery today. Everything looks as good as expected. As far as they can tell, her vision is good in both eyes. Your kind thoughts and prayers are still appreciated as Remmy continues her journey to recovery," the family wrote on the GoFundMe page.
Within a day, the family received an outpouring of support and are close to collecting the goal amount required for Remmy's medical expenses.