A father faces life in prison after being convicted of murdering his nine-week old daughter by throwing her in a fit of rage when she woke him up crying.
John Burrill threw his daughter, Daisy Mae Burrill, across his lounge causing her a fractured skull and brain damage on 8 March 2016. A decision was made to turn off her life support machine three days after the incident.
Jurors at the hearing at Preston Crown Court on Tuesday 25 October heard how the 31-year-old went outside to smoke a joint before returning to discover his daughter unresponsive.
Burrill, from Fleetwood, Lancs, had admitted manslaughter but denied murder during the nine-day trial. A jury found him guilty with his sentencing due to take place on Wednesday 26 October.
The court heard how he told the baby's mother Ashlee Cox:"If one of Daisy's hairs is on the remote, they'll try and pin it on me" in the moments after her death.
Doctors found she had suffered brain damage from a single impact injury to the left side of her head – believed to have happened when her head hit a baby monitor and TV remote control. Doctors also said the injuries were consistent with her being gripped by the legs and thrown against a hard surface.
The court heard how she had suffered fractures to ribs which occurred some days before her death and damage to her calf, shin and thigh bones and a post-mortem concluded she was subjected to significant violence and her injuries were non-accidental.
The jury was told how the B&M Bargains store worker would spend up to £200-a-week on cannabis and would get stressed and punch walls. On the night of the murder he was woken up in the early hours by the baby crying after he had spent much of the night smoking the drug.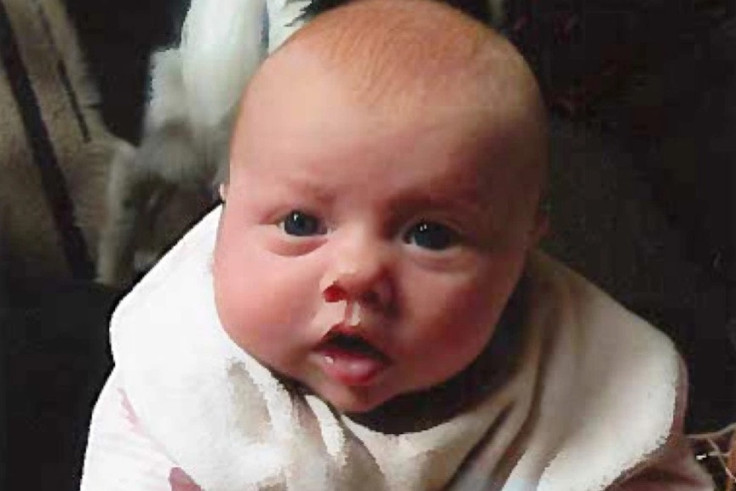 Cox, described him as "moody" when he got up to feed her, and Burrill himself, said she would not settle so he picked her up threw her onto the settee when he "lost his temper".
According to The Sun, Burrill told the court: "It plays on my mind every day. I would have thrown her quite forcibly. I know what I'm like when I lose my temper. I was tired. I had been up all night. I would say I was irritated and frustrated.
"I lost my temper a little bit, well quite a lot, to be honest. I just think the tiredness took over and I really lost my rag and I threw her down onto the couch."
The court was also told how Burrill reacted by going to roll a cannabis joint which he smoked before realising that he could not feel her breathing. Burrill had initially told medical staff and police that his baby daughter had became limp while downstairs and he did not know why.
Cox, 29, said afterwards in a statement. "Words cannot express the pain and anguish my family and I have endured since Daisy-Mae's death. This suffering has been made worse by John Burrill's refusal to admit that he alone was responsible for her death."