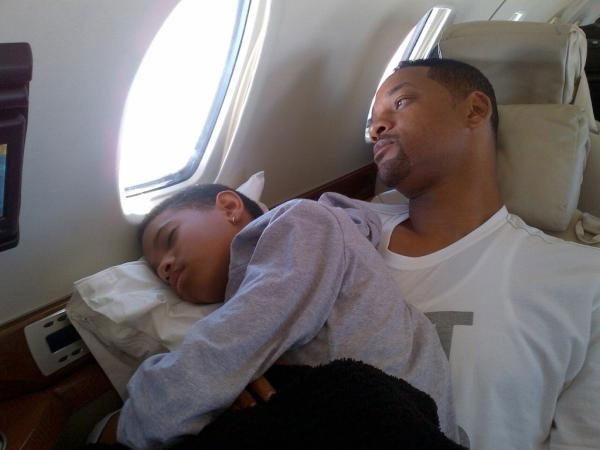 She may already be an international pop star, but a recent snap of Willow Smith asleep in her father's arms proves that she is still a daddy's girl at heart.
The intimate image, tweeted by her mum Jada Pinkett Smith, shows the 11-year-old singer snuggled up with her dad Will Smith during a flight on a private jet.
Clearly exhausted, she tries to catch some shut-eye on her dad's lap while the Men in Black actor looks out of the plane.
The picture, which Jada accompanied with the caption: "Being a fatherless daughter these are the moments I cherish. Love J", has since gone viral.
Fans flooded online to share their views of the picture, which has already been retweeted hundreds of times.
One commentator said: "LOVE LOVE THIS PIC!!!!! ITS BEAUTIFUL!!!! Heart melts!!!!"
Another viewer wrote: "SO lovely! Thank you for sharing this. I hope to find a man like that one day too!"
Willow shot to fame last year with her debut single, Whip My Hair. She has since made regular headlines for her unique style and bold behaviour, which has included shaving her head and posing with a fake tongue piercing.