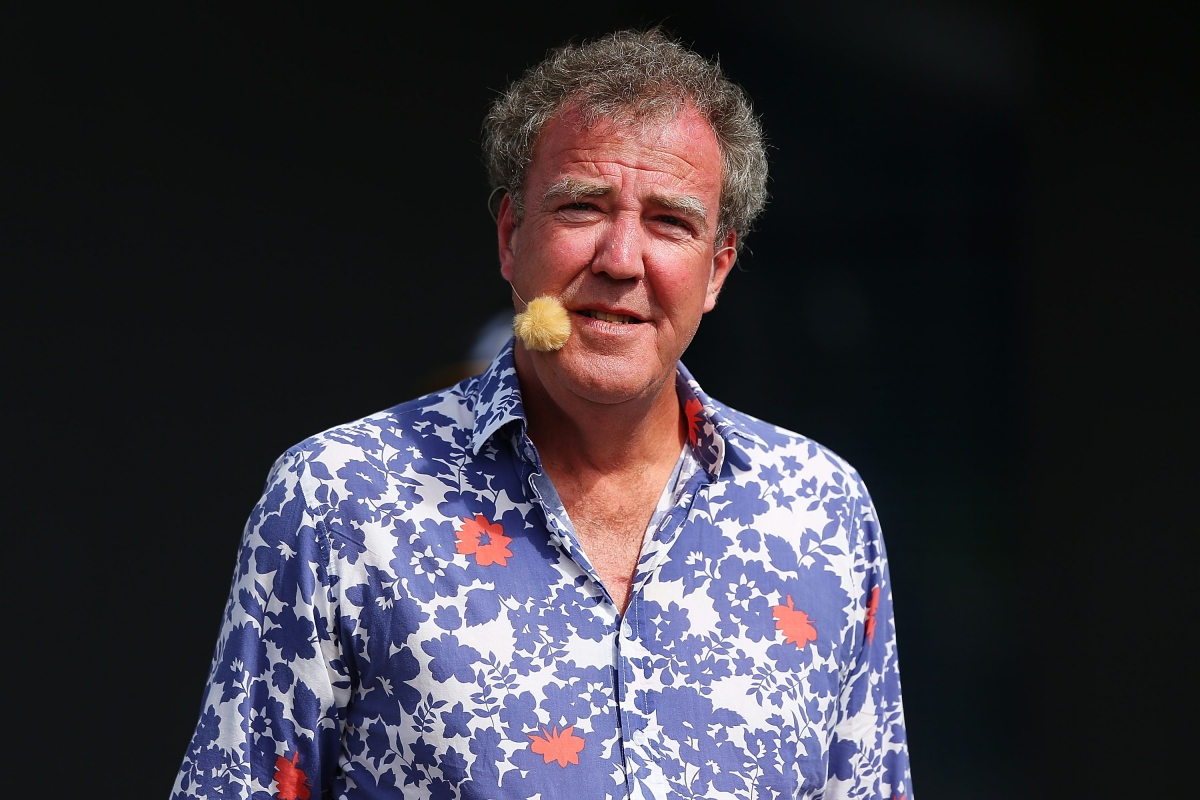 Jeremy Clarkson has been offered a new job ... in Russia.
The employment opportunity came just 24 hours after the controversial TV presenter was sacked by the BBC, following an alleged altercation with a Top Gear producer.
Now, the Russian Armed Forces Broadcasting Company, known as Zvezda, has invited the 54-year-old to present their motoring television show.
In a statement on its website, the company says it "expresses deep honour" to Clarkson and "kindly asks for cooperation".
He has been invited to travel to Moscow to "discuss all the details" of the job.
While Clarkson has yet to reveal whether or not he is interested in the new role in Russia, Zvezda has published an email purportedly from a spokesperson for Jeremy Clarkson.
It claims he said: "I can only imagine what an episode... would [be] like. It could feature a Tsar in a reasonably priced car."
While the future for the TV star remains uncertain Clarkson's popularity is indisputable and he remains very much in demand by TV broadcasters. According to Ladbrokes, Sky at 6/4 is the most likely place for Clarkson to go to next. Channel 5 is second at 7/2, followed by ITV and as a Britain's Got Talent judge jointly at 5/1.
In fourth, odds are 6/1 that he will join Channel 4 and 33/1 that he might become an official Tory candidate for Mayor of London at 100/1.
Jessica Bridge of Ladbrokes said: "After Rupert Murdoch's tweet of support, it's hard to not see Jeremy being snapped up by Sky. Top Gear's future looks in serious jeopardy if James May and Richard Hammond also walk away, and it would be an incredibly coup for Sky to sign up all three presenters.
"It's unlikely that Clarkson will replace Boris Johnson, but that hasn't ruled out a few shrewd punters backing him to be the next Mayor of London at 100/1 if he fancies a career as a politician."
The BBC's director general confirmed on 25 March that he would not be renewing the TV presenter's contract after an "unprovoked physical attack" on a Top Gear producer.
The TV host is alleged to have lashed out at 36-year-old Oisin Tymon in a dispute over a meal of steak and chips. Tymon, was left with a bloody lip and swelling during the incident, in which it was said that Clarkson had to be restrained by a witness.
Despite a public petition to save the presenter and the popular motoring show, Clarkson was dismissed by the BBC's director general Tony Hall, who said "a line has been crossed".
Tymon has said he doesn't want to prosecute the TV personality and is now keen to return to work at the BBC after the "extremely unpleasant" incident and its fallout, his lawyer said.
However, North Yorkshire police said it was continuing to investigate the brawl,