Normally on dairy farms it's the harrowing cries of baby calves being separated from their mother cows that fills the air. Now there is a new sound – the sound of an industry in panic.
On Tuesday 5 September, it was reported that the dairy bosses are to splash £1.2m ($1.6m) on a marketing drive to counter vegan campaigns. That evening, the BBC's The One Show included a curiously sympathetic piece about the industry's woes.
Then, the following morning, Marks and Spencer became the first major chain to source fresh milk from RSPCA Assured dairy farms, following an outcry over shocking images of calves crammed into solitary pens at a farm that supplied milk to the retail giant.
Meanwhile, the industry is secretly funding studies that produce headline-grabbing claims about the alleged health benefits of dairy, much like tobacco companies once did and carbon-emitting energy giants still do. Sweating dairy chiefs have also rushed to court to try to ban plant-based alternatives being labelled milk and cheese.
Why the panic? It's almost as if they have something to hide. As I wrote in March, routine practices on many dairy farms are an absolute horror show. Starting around the age of 15 months, a cow is artificially inseminated while trapped in a gruesome construction known as a "cattle crush" or "rape rack".
After she gives birth, her calf will be taken from her, often within 36 hours, so the farmers can steal and sell you the milk that is meant for the baby. Both mother and calf are traumatised by the heartless separation.
If the separated calf is male, he will be killed or sold for veal. If it is female, she will pushed into the same rape cycle endured by her mother. Within five years, exhaustion, illness or infection will render her economically useless and she will be killed. In natural conditions she could have lived to 25.
Once a sideshow in the animal rights struggle, dairy has now become the central battle – and it's a fight the industry is losing. In July, the Advertising Standards Authority ruled that vegan campaigners could legally state that "humane milk is a myth", when it rejected claims from the dairy lobby that a hard-hitting advert was "misleading".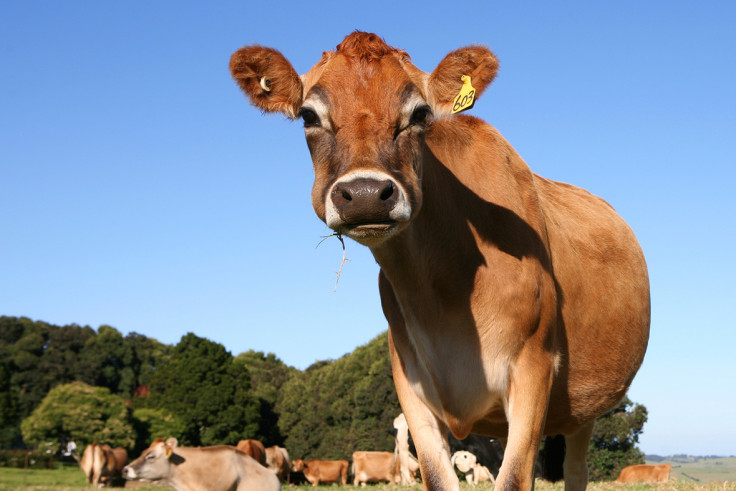 According to Innova Market Insights, the global market for plant-based milks will top $16.3bn (£12.4bn) next year - up from $7.4bn in 2010. Meanwhile, industry figures show milk sales are plummeting in the UK: they fell by more than £180m in 2015, and a further £54m in 2016.
It's not just about milk: dairy-free cheese and dessert alternatives are now widely available, and the public are lapping them up. In January, Sainsbury's reported that sales of its new own-brand vegan cheeses were 300% greater than it had anticipated. The grocer is about to launch a vegan pizza, an option already on the menu at Zizzi and Pizza Express.
So Marks and Spencer's decision to move to RSPCA Assured farms is shutting the stable door after the cow has bolted. As word spreads about the horrors of modern farming, the growth of veganism cannot be stopped.
This is good news not just for animals but for human health. According to the charity Viva, dairy products have been linked to breast, bowel, ovarian and prostate cancer, diabetes, asthma and digestive issues
It is also positive for the future of the planet. A recent peer-reviewed study from the London School of Hygiene and Tropical Medicine found that if everyone went vegan, annual greenhouse gas emissions would halve. A separate study, published in Nature, predicts that global veganism would lead to 8.1 million fewer deaths per year.
Meanwhile, dairy bosses try and prop up their outmoded, crooked racket. David Dobbin, chairman of Dairy UK, says there is a "demographic time bomb" as young people shun milk. If they want a healthy future for themselves and the planet, they will continue to shun it.