Dakar Rally 2018: Breathtaking scenery and bone-crunching crashes in world's most gruelling race
The race will cover nearly 9,000 kilometres (5,550 miles) through three countries, across desert dunes, mountain trails, rivers and salt flats.
The 2018 Dakar Rally is living up to its reputation as the world's most gruelling motorsport event. The route runs for nearly 9,000 kilometres (5,550 miles) through three countries – Peru, Bolivia and Argentina – across an incredible variety of terrains, from huge desert sand dunes and mountain trails to flooded rivers and salt flats.
Five days of this year's route will be spent at an altitude of 3,000 metres or more, creating one of the biggest challenges for both competitor and their vehicles.
Some 139 bikes, 92 cars, 49 quads and 44 trucks lined up at the start line in Lima on Saturday 6 January, but quite a few have seen their dreams shattered in the vast desert. IBTimes UK shares photos of the most spectacular scenery and bone-crunching crashes so far. The first stage was won by Qatar's Nasser Al-Attiyah, driving a Toyota. British rider and defending champion Sam Sunderland of KTM won the first stage of the motorbike race.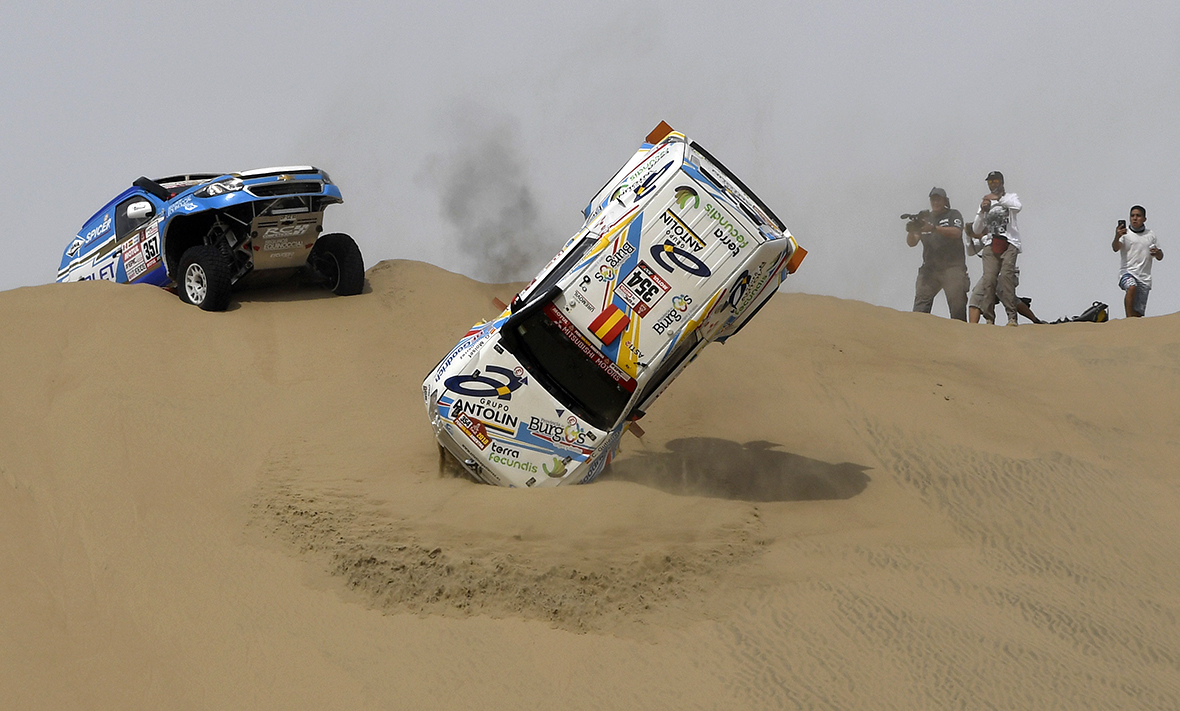 Frenchman Cyril Despres of Peugeot won the second stage and took the overall lead in the car race, with a 48-second lead on Stephane Peterhansel. In the motorcycles race, Spain's Joan Barreda Bort of Honda won stage two, ahead of France's Adrien van Beveren of Yamaha and Austria's Matthias Walkner of KTM.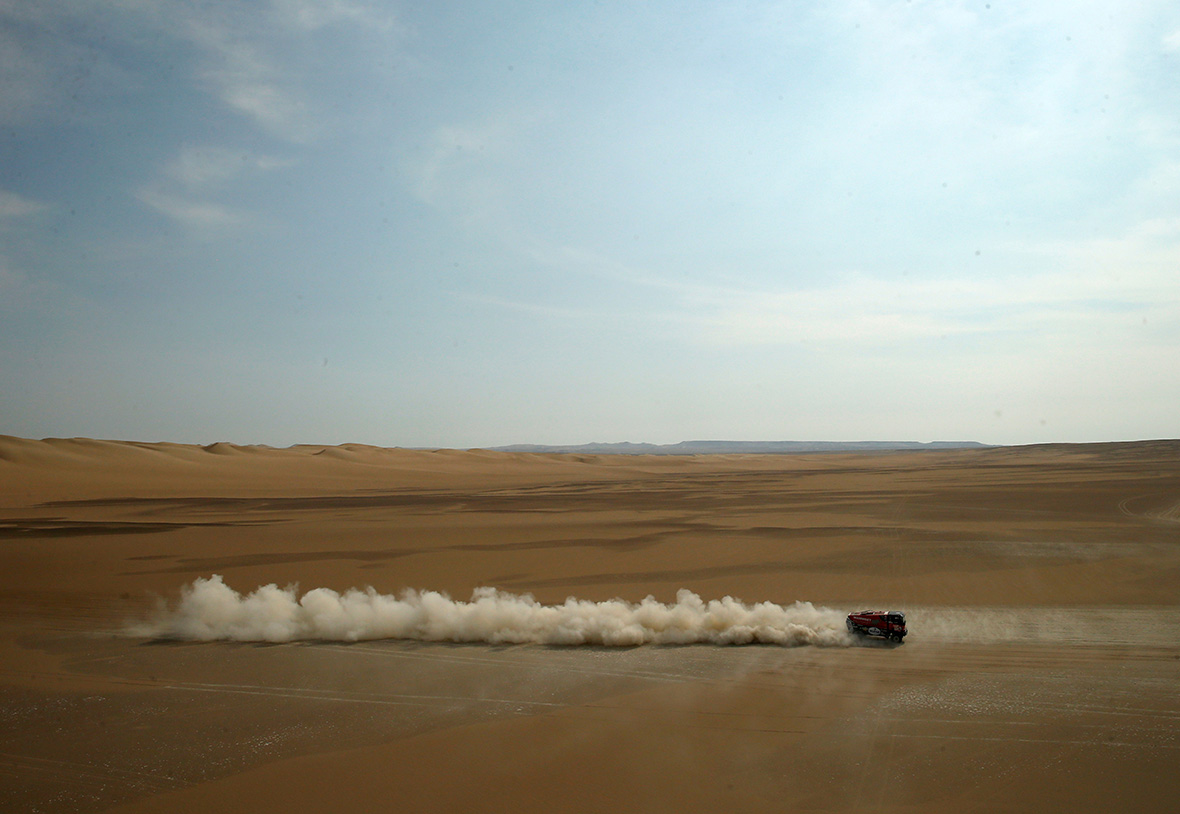 Nasser Al-Attiyah won the almost 300-kilometre third stage through and over sand dunes in the Ica Desert to rise to third place overall, behind overall leader and defending champion Stephane Peterhansel and Cyril Despres. In the motorcycle race, British rider Sam Sunderland won the stage to lead the race.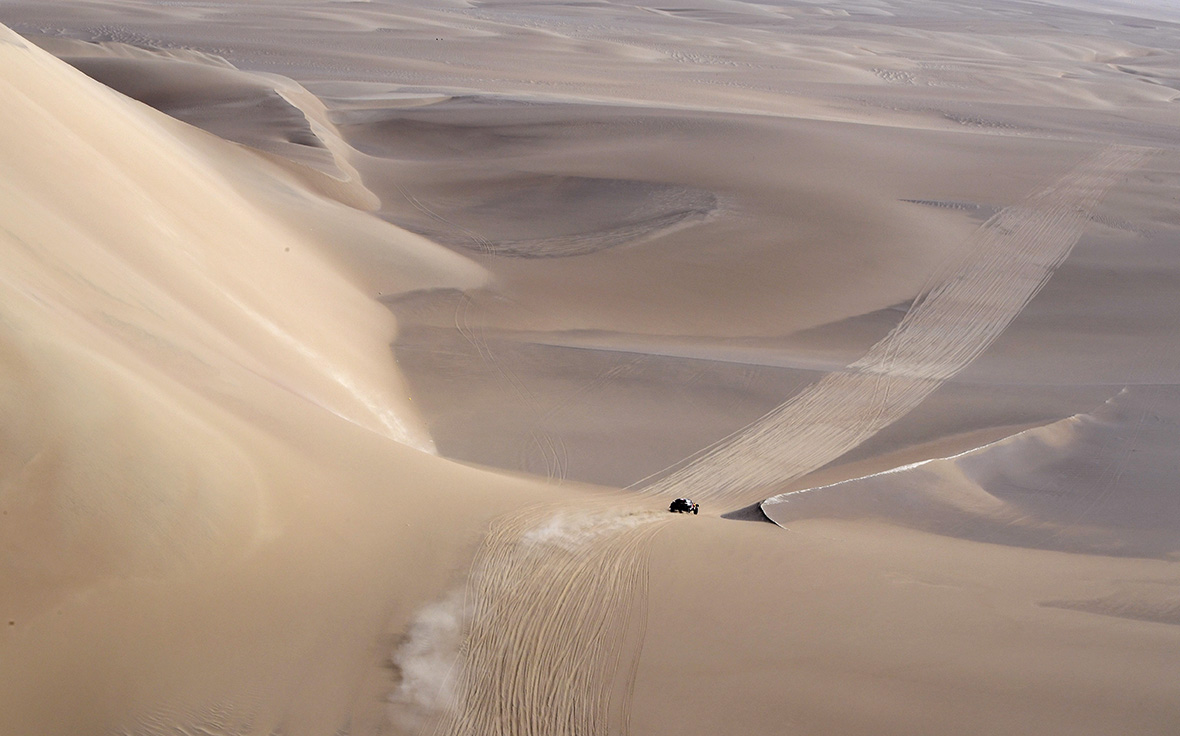 Stage 4 was eventful. British motorcyclist Sam Sunderland had to abandon his Dakar Rally title defence after injuring his back in a jump, while former Porto, Chelsea and Tottenham football coach Andre Villas-Boas – in his first Dakar – was taken to a hospital after his car crashed into a sand dune.
Sebastien Loeb won the car stage after duelling with defending champion and Peugeot teammate Stephane Peterhansel, who remained in the overall lead. Cyril Despres, the five-time champion on a bike who was lying second in a car, retired from the race with a broken rear wheel after hitting a rock. Nasser Al-Attiyah, the two-time champion who won stages one and three, became stuck in sand three times and fell almost an hour off the pace.
Nani Roma, a former winner in the car and bike categories, didn't start the stage after crashing at the end of the third. He was airlifted to a Lima hospital with head and neck injuries.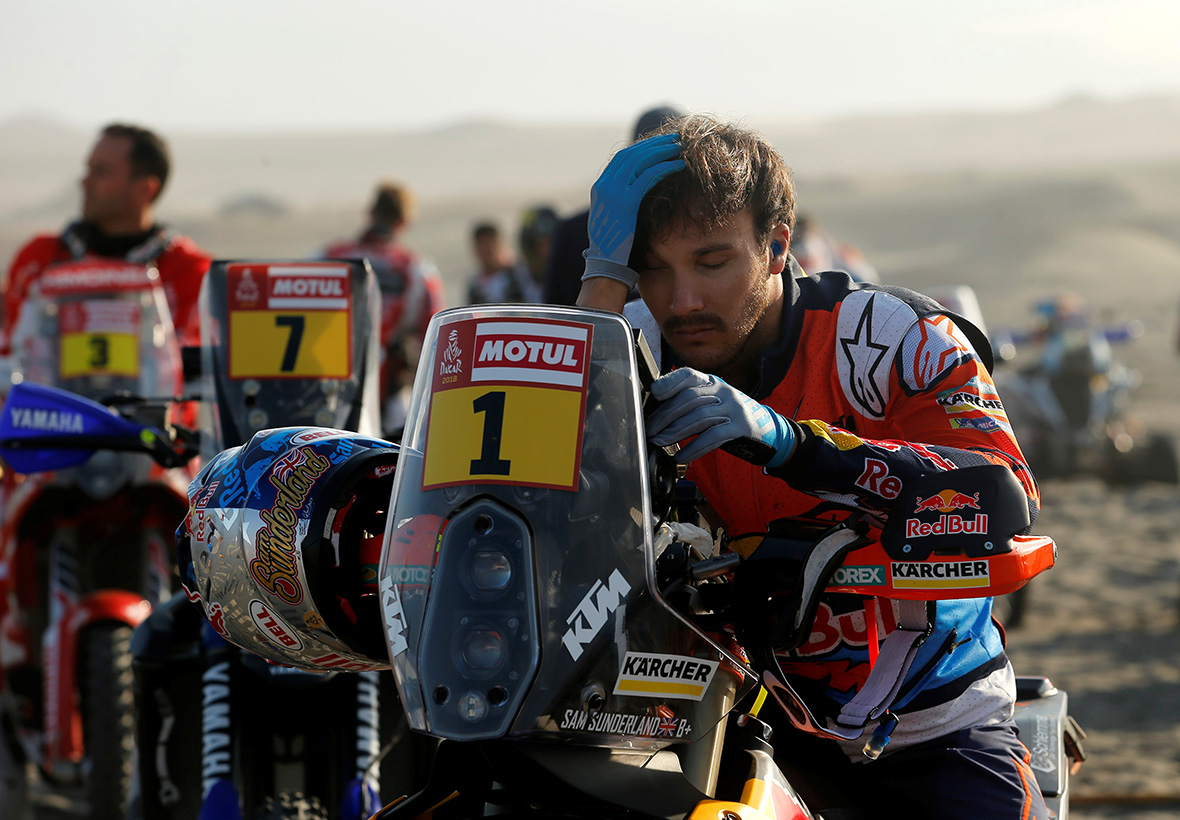 Stephane Peterhansel extended his overall lead after winning the fifth stage. His Peugeot teammate, Sebastien Loeb, was forced to abandon the race after an injury to co-pilot Daniel Elena. In the overall standings, Peterhansel leads Peugeot's Carlos Sainz. Adrien van Beveren of Yahama still leads the overall classification in the bikes race despite a disappointing fifth place in this stage. In the truck race, defending champion Eduard Nikolaev leads the pack in his Kamaz.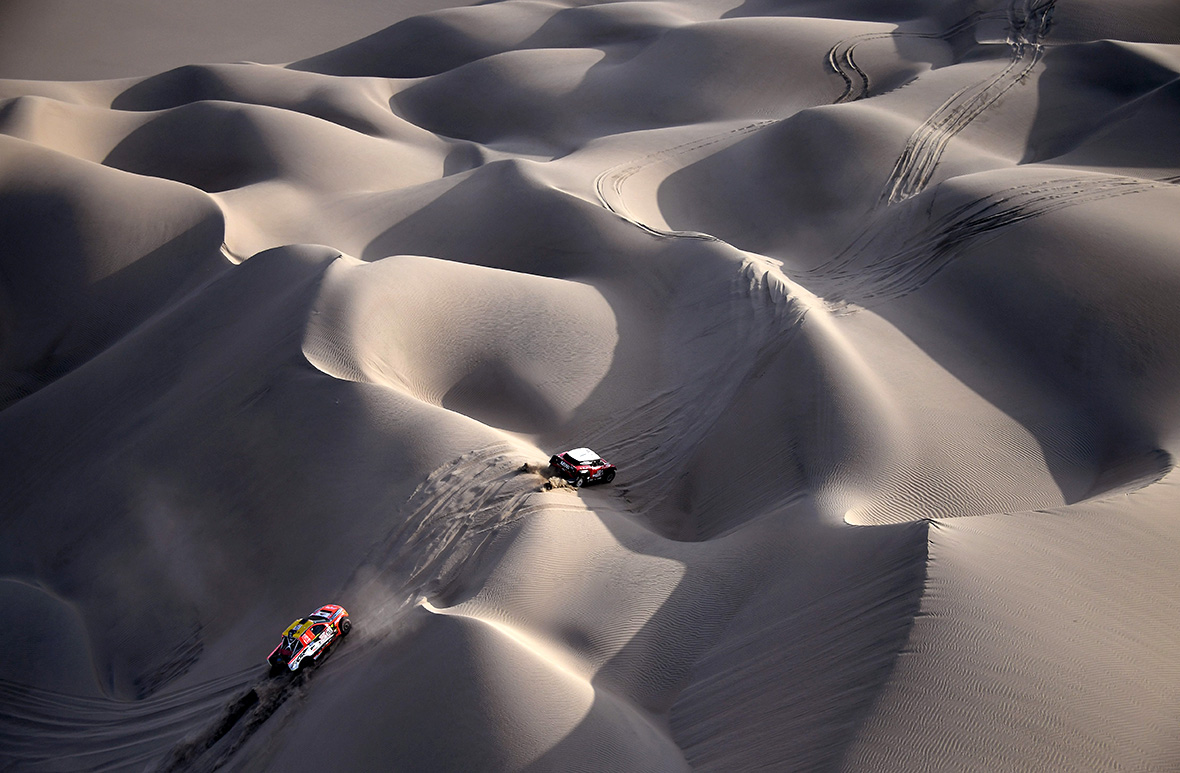 The rally leaves Peru and enters Bolivia on Thursday (11 January), bound for La Paz. The race will end on Saturday 20 January in Córdoba, Argentina.